Lelon's vertical integration efforts are generating results, boosting revenue in the second half
Press release
In response to rapidly rising demand for passive components, Lelon Electronics, an international manufacturer of aluminum electrolytic capacitors, was already planning capacity expansion last year before industry demand took off. In addition to acquiring manufacturing equipment of organic conductive polymer capacitors from Matsuki Polymer which will join volume production this year, Lelon is also making upgrades to its existing equipment and improvements to its automation process for the purpose of providing customers with products of higher reliability and quality.
In terms of automotive electronics, the initiatives to raise energy efficiency and enhance safety is significantly increasing the number of electronic control units (ECU) used in automobiles, which leads to the growth in aluminum electrolytic capacitor usage and the rising demand for low voltage formed aluminum foil. Furthermore, home appliances equipped with DC inverters featuring energy efficiency have become mainstream with increasing public awareness of environmental protection. This has also resulted in skyrocketing demand for large-size high-voltage capacitors used in inverters and therefore a shortage in the supply of high voltage formed aluminum foil in the first quarter of this year. Liton Technolgy, a subsidiary company of Lelon was able to show a year-over-year revenue growth of more than 20% in the first quarter of this year thanks to the strong market demand for aluminum foil for both low and high voltage applications. It is expected Lelon will deliver even more impressive results in the second half of the year as the high season effects bring additional contribution to the consolidated revenue.
As to its strategies for polymer capacitors, Lelon will be able to produce close to 100 million capacitors per month with the manufacturing equipment acquired from Matsuki Polymer last year which could produce 60 million capacitors per month plus its original monthly capacity of 35 million capacitors. Lelon has completed first-phase equipment move and expects full-scale production to be up and running by year end.
Polymer capacitors are widely used in IT devices, telecom equipment and power supplies. Mobile devices with quick charging features are becoming widespread on the market and they need quick chargers that impose more stringent requirements than conventional chargers. For output capacitors used in the power circuit, quick chargers need polymer capacitors so the demand for polymer capacitors is ramping up. Three leading China smartphone brands have selected Lelon's polymer capacitors for use in their new generation of quick chargers. With polymer capacitor production to operate in full capacity this year, polymer capacitors will become one of the growth drivers of Lelon's revenue.
Lelon's first quarter consolidated revenue reached NT$1.53 billion, up nearly 10% on a year-over-year basis. Its gross margin slightly dropped to 23%. Due to exchange loss, first-quarter 2017 EPS declined to only NT$0.12. Provided a stable exchange rate in the second half of the year, influences resulting from non-operating activities will significantly diminish. In case of any NT dollar depreciation, Lelon expects to see some profit offsetting previous exchange loss.
Lelon continues to put great efforts into the markets of high-end electronics including telecom equipment, original automotive electronics, cloud data centers and power electronics and has been generating impressive results. Multiple world-leading tier-1 brands have selected Lelon's aluminum electrolytic capacitors and organic conductive polymer capacitors. With promising market outlook and added production capacity, Lelon is confident of continuing business growth this year.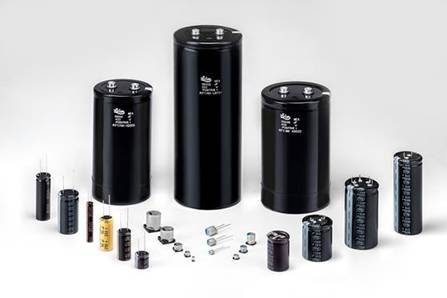 Automotive electronics and energy efficient home appliances are driving the demand for aluminum foil while the growing trend of fast charging of mobile devices is fueling the need for polymer capacitors.