Turning a smartphone into a PC in a pocket: Q&A with Analogix
Michael McManus, DIGITIMES, Taipei
According to a recent IDC research note, the transition toward mobile and cloud-based computing is unstoppable, with tablet volumes expected to pass total PC volume in the fourth quarter of 2014 and on an annual basis in 2016. Even smaller tablets are facing stiff market competition from large-size smartphones (phablets).
While some semiconductor firms are using Moore's law to design increasingly more powerful, 64-bit, multiple-core processors to power mobile devices, others IC design houses are focusing on how to better tap the functionality and potential of mobile devices by connecting them to an increasing array of peripheral devices - such as TVs, keyboards, mice, and storage devices. One such company is Analogix and at Computex 2014, Digitimes stopped by to speak with Matt Ready, sales VP at Analogix, and discuss the importance of connectivity with mobile devices.
Q: Analogix has a brand called SlimPort. Can you give us a primer on the difference between SlimPort and DisplayPort?
A: DisplayPort is an industry standard display interface developed by VESA that is used to connect computing devices to a display. It was developed to replace interfaces such as VGA and DVI, with the key being DisplayPort is royalty-free and the interface can also be used to carry audio and high-speed data (USB).
On the mobile side, VESA developed a lighter version called MyDP (Mobility DisplayPort) that provides connectivity between mobile devices and external displays and HDTVs. SlimPort is the Analogix brand that complies with MyDP. So basically, SlimPort-based devices can connect to any DisplayPort device and there are adapters to connect to any HDMI or VGA device as well. And there are more than 800 million DisplayPort devices in the market, so it's quite a big market.
Q: Where and why is SlimPort being implemented?
A: SlimPort was first implemented in the Google Nexus 4 back in 2012 and has continued to be used in a number of high-end tablets and smartphones from Fujitsu, Asustek, LG, and ZTE, as well as finding its way into Chromebooks from brands like Hewlett-Packard (HP), among others. The key is that the technology enables more features and can reduce costs. For example, users want to have the ability to take mobile audio and video and get it up on a big screen. Previously, the ability to get the video off of a tablet/smartphone was typically done by running it through a micro-HDMI port. Using SlimPort allowed the OEMs to drop the micro-HDMI port and simply run everything through the five-pin micro-USB port that is needed for charging. SlimPort simply takes control of the connector when a SlimPort dongle is plugged in, and while the devices are connected, SlimPort enables the display to also charge the mobile device. In 2013, support for Full HD was added but we really expect the technology to take off this year with SlimPort Pro.
Q: Why's that?
A: While SlimPort was great for connecting mobile devices to a display, the issue was that it was unidirectional. When you plug a SlimPort accessory into the micro-USB connector, it takes over the bus and allows the audio and video to come off of the mobile device, but you no longer have the USB functionality, which is the data functionality. This year, Analogix introduced SlimPort Pro, which is bidirectional. So now you can have audio and video, while also supporting data simultaneously. All are moving across the PHY in the micro-USB connector, and that data connection is moving both ways. This means a mobile device can be plugged into a hub where multiple USB ports can connect to a mouse, keyboard and monitor. And the content that is viewed can be controlled externally through the mouse and keyboard. So basically, a mobile device like a smartphone can become a PC in your pocket.
A number of other improvements are included with SlimPort Pro as well. Bandwidth increased from 5.5Gb/sec to 6.75Gb/sec so you are seeing support for Ultra HD (4K) video. We are also working with partners like Qualcomm for improving the charging performance in the PHY. SlimPort delivered up to 9W of charging but with Qualcomm Quick Charge 2.0 users can receive up to 18W, enabling a much quicker recharge for the mobile device.
Q: So how does SlimPort Pro work? Are the chips the same in all devices? Are they in the market?
A: There is a transmitter chip (SlimPort Pro Tx) in the mobile device and a receiver chip (SlimPort Pro Rx) that will go into accessory devices like hubs, dongles and docking stations. We saw first silicon in the first quarter of this year and you are now seeing demos at Computex 2014. We should be the first out there with mass production with that push coming in the second half of the year. The first products for both tablets and smartphones should be coming to market late this year.
Q: How has the reception been at Computex?
A: If you look at Analogix, we have a number of revenue streams, including licensing DisplayPort IP. We also have a family of converter chips used in ultrabooks, motherboards and on dongles and we have PC related products such as timing controllers. But this year at Computex the main interest in the market has been for SlimPort Pro.
First of all, application processors all have Ultra HD capable engines so customers are looking to moving to the Ultra HD support we have in SlimPort Pro. But with a bidirectional PHY, we are also enabling simultaneous audio, video and data connectivity. This is really capturing the imagination of players in the market, from mobile device vendors, to in-car entertainment suppliers, to IoT (Internet of Things) players.
The reason is that people are seeing SlimPort Pro as having the potential to unlock the power of mobile devices such as smartphones. If you look at the development of the smartphone market through today, the increased functionality of the devices has killed off the digital camera market and it has killed off the GPS device and MP3 device markets. All of that functionality has become standard across all smartphones. Now if you embed a SlimPort Pro Tx into a high-end smartphone, you can exploit the increased performance that is being supplied by the wave of new quad-core and 8-core processors hitting the market. You now have a PC in a pocket.
The ability to simply put your mobile device into a cradle and have all types of functionality, such as enabling keyboard, mouse, and external storage support, as well as audio and display support allows for a number of potential solutions that can seriously challenge the consumer notebook market over time. With SlimPort Pro we believe that mobile devices will get there sooner rather than later.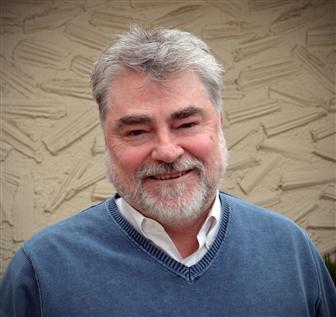 Matt Ready, sales VP at Analogix
Photo: Company