Surveillance system defeats crime in Taipei city
Press release
Monday 2 September 2013
Taipei, the capital city of Taiwan, was the first city in Taiwan to install surveillance cameras extensively. However, after years of use and weather conditions lead to their wear and tear, plus each device was installed separately by the head of neighborhood, it was difficult for police officers or public to obtain the video image when needed. Therefore, Taipei City Government decided to install a whole new CCTV system in 2008 to execute its "zero tolerance for crimes" policy and provide a safer and more convenient environment for people.
EverFocus was successfully and proudly to announce the assistance that they provide for Taipei City Police Department with the design and installation of this big project. With its years of experiences in surveillance industry, EverFocus is assigned by Taipei City Government to fulfill the first city surveillance project in Taiwan. The Taipei City Government has set up 13,699 surveillance cameras at 11,500 key points across the city, utilizing the point-line-plane method to blanket the city in a comprehensive protection network.
Five types of EverFocus surveillance cameras were installed including neighborhood surveillance cameras, driveway surveillance cameras, fixed mega-pixel surveillance cameras, rotating mega-pixel surveillance cameras, and LPR surveillance cameras that can recognize license plates. 11,933 neighborhoods surveillance cameras are responsible for watching over the neighborhoods. 1,200 driveway surveillance cameras installed on crossroads can take clear snapshots of license plates. 342 fixed mega-pixel surveillance cameras at important and busy roads feature panoramic photography as well as license plate photo shooting. 80 rotating mega-pixel surveillance cameras built at important crossroads can turn 355 degrees horizontally and 90 degrees vertically remotely to make sure there are no blind spots. LPR surveillance cameras that read license plates are installed on bridges and roads connecting to other cities and linked to the National Police Agency's stolen vehicle database which sends notifications as long as specific vehicles are recognized.
These surveillance cameras are mainly served as evidence providing devices accompanied with other functions. Real-time surveillance and recording can deter potential criminals and build a defensive space to prevent crimes effectively. The CCTV system provides complete image data that help rebuild the scenes and clarify the incident. The 110 duty command system is integrated with the Geography Information System (GIS) to monitor situations immediately, mobilize police forces precisely and gain control of the situations quickly. Moreover, each surveillance camera is a tracker that provides policemen with crucial images in the shortest time. According to Taipei City Police Department, all data are regulated to be used for specific purposes and be processed conscientiously for privacy concerns. The CCTV system in Taipei City adopts a closed VPN network, so it is safe from any hacking or cyber threat. All access and manipulation is recorded.
The clearance rate of robbery cases is usually between 30% and 40% and rarely over 50%. However, with the help of the new city surveillance cameras, from January to September Taipei City Police Department broke all cases along with the cases in the surrounding cities.
"I promise that the Taipei City government will adhere to the principles of privacy protection and ensure that all images are used cautiously. With this new CCTV system, we can definitely protect the law and crack down on illegal acts all year long and enhance Taipei police's performance." said the Mayor of Taipei after the installation of the whole new system.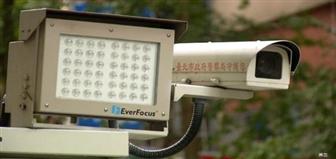 EverFocus is assigned by Taipei City Government to fulfill the first city surveillance project in Taiwan
DIGITIMES' editorial team was not involved in the creation or production of this content. Companies looking to contribute commercial news or press releases are welcome to contact us.