Imagination Takes the Lead to Drive Power-Efficient SoC Designs
Sponsored content
Wednesday 5 June 2013
As power efficiency has become a key differentiator not only for mobile devices but also for digital home and consumer products, third party SIP vendors must be able to provide IP blocks with optimized power design to help SoC companies succeed in the market.
Imagination Technologies has put very significant research into design for low power to help extend the ever-essential battery life of mobile and embedded computing systems.
Designing first for low power has made Imagination the leading GPU supplier for mobile markets as well as a key supplier in other markets such as thin, flat TVs, complex automotive dashboards, connected audio/media players and ultra- portable computers, where power and thermal constraints can be just as demanding as in mobile devices.
Imagination provides a wide range of SoC IP solutions, including its market-leading PowerVR graphics, video and vision IP, MIPS CPU IP, and innovative Ensigma communications IP. With a broad range of fine grain power management features and capabilities across all of its main IP core families, Imagination aims to provide customers with the lowest possible power consumption of SoC designs.
Optimize Power at Block Level
"Power consumption continues to be the key challenge for mobile computing", said Amit Rohatgi, VP Segment Marketing of Imagination. "We are in a unique position in the market, because we can provide so many pieces of IP, from graphics, to processors, to video, and communications. As a result, we are in a position to really optimize power at the block level, pre-integration, and then focus again on post-integration."
Rohatgi explained that because all the pieces of IP are under the same roof, Imagination can ensure they really work together to give a 'lowest power' solution. As more and more third party IPs are moving into a single SoC, it's critical for customers to have low power for each block and then look at the whole system power. "Before optimizing the SoC, the individual optimization of each block is essential. And our focus is to provide the best IP for individual power envelope", he said.
An example is that Imagination has integrated the movement of image data around a system, so that the amount of traffic can be minimized. "When you try to integrate the video and graphic subsystem, the video will be decoded, and be copied in the graphic subsystem. And sometimes because of the inefficiency of software/hardware integration, it will be copied many times. That's the key challenge that Google had when using hardwired accelerator video/graphic processing in the first version of Android."
Peter McGuinness, Director of Multimedia Marketing at Imagination also pointed out, "We can provide zero copy movement of video on the system to help customers solve this kind of problem. By having control of more and more blocks on a system, it is much easier to do."
Imagination will continue to push that concept of integrating more of its PowerVR graphic, video and display IP blocks to achieve the goal of low power consumption. Another example is that Imagination has developed compression techniques to minimize memory footprint and use them in SoC to minimize bandwidth and power. So if designers put multiple blocks of IP on SoC, they can use the all same compression subsystems and get the benefits.
Integrating More IP Blocks for Innovative Applications
In order to meet the increasingly high performance and low power requirements for feature-rich and emerging applications, another trend for SoC design is to add more dedicated subsystem, such as decode and encode, or heterogeneous element of computing, to get the better power profile and performance. Imagination foresees its video, graphic and communications IP will be adopted to drive more innovative applications.
Video IP for 4K/2K Application
"Video has become fundamental in various applications", said McGuinness. "In order to achieve power goals, the trend is to use dedicated hardware blocks to design. We can see that using fixed accelerated function has become more mainstream. In some cases that requires more flexibility, where you can use DSP or general purpose CPU, but for video, we see the trends are driving toward fully hardware, power optimized solutions, which are able to support higher resolution for mobile phone, or TV etc."
And he believes that 4K/2K applications further drive the demand for hardwired video processing. "We are the only company to provide hardwired 10-bit solution for HEVC. The efficiency of HEVC encoding and the bit rate you can get is much lower, so you can save the transmission and storage cost. That's a very important thing for mobile solution. We believe HEVC will also be very important in mobile."
Graphic IP for Embedded Vision Application
At present, the killer app for GPU in the mobile is the intuitive user interface, which requires responsiveness and general fluidity. But McGuinness talked about another move of intelligent-aware system, which integrates camera and sensors to be aware of ambient environment. It requires very heavy computation workload and the CPU is not necessary the best place to deal with that, because the inherent architecture design of CPUs make it inefficient to process visual data. However the GPU is ideal to process this. "That's the biggest trend in the next 5 years I think, handling vision by GPU in the handset", he said.
"Another application is visual-aware systems, such as embedding Windows Kinect style devices or cameras on handsets or TV sets. By implementing the intelligent vision function, new user interface can be created. The visual compute and intelligent-aware algorithms for facial recognition or gesture recognition can be run on a GPU. GPU can achieve the performance as necessary to make these functions user friendly.
"We can see that GPU will play an important role for embedded vision application in the future", said McGuinness. Not only mobile, Imagination has got a lot more design wins in TV, STB, and other CE. "All consumer appliances are targeting more graphic functions. Our GPU is already in DTV, we will see more and more of that as the market matured."
At the same time, in order to speed up the learning curve for TV makers to understand more about the vision and graphic functions to be used on TV, as well as the powerful and efficient graphic capability that Imagination can offer, the company is actively expanding its ecosystem based on its existing PowerVR Insider program.
Communications IP for Multi-Standard Support
Imagination's Ensigma communications core is a software defined radio for communication and broadcasting applications, such as Bluetooth, WiFi, and GPS. use an optimal architecture for low-power designs using a careful combination of fixed and programmable cores.
McGuinness explained that, with this core, signal conditioning, transmission and error handling are performed as high-efficiency fixed function hardware blocks while a complex scalable vector processor with multiple parallel execution units is fully programmable using low-level microcode to enable demodulation of any communications or connectivity standard. More than 30 standards have been implemented today.
"For mobile SoC, the trend is moving away from baseband and AP design to a single processor. The integration has been already started", said Amit Rohatgi. "The attach rate of WiFi on smartphone is almost 100%. It's also the trend to integrate more communications functions on SoC, since support of multi-standard is essential for SoC."
The benefit of adopting Ensigma cores is that, only by changing microcode, designers can have the flexibility to support different standards, given Wi-Fi, Bluetooth or the combination of the two. This technology is already adopted by tier-one companies, and the architecture has been proven in numerous low-power audio and connectivity devices.
Benefits of Leveraging Complete IP Portfolios
After acquiring MIPS early this year, Imagination enhanced its existing CPU IP offering. "With MIPS CPU, we now have 35% market share in STB and 52% in DTV, along with our mobile GPU presence, Imagination will be able to further expand the market with integrated solutions," said Amit Rohatgi.
"We now have the ability to optimize full solutions, not only the power, but also the data between CPU and GPU for variety of operation systems, such as Linux and Android, and come with the solutions that can provide very compelling results. A combination of those two under one roof allows us to do more synergic type of applications that are optimized for both."
Meanwhile, integrating functions like audio, video, graphic, and communications directly onto the single chip can significantly reduce BOM costs for SoC companies.
The other benefit is that optimizing power and performance under one roof allows customers to come to us with one-stop shop, and really shrink their time to market for any segment, such as mobile, digital home, or other devices.
Eyeing the importance of Taiwan and China market, Imagination will provide solutions with right balance between performance and cost structure to meet local demands, and help customers to develop more power-efficient, innovative products.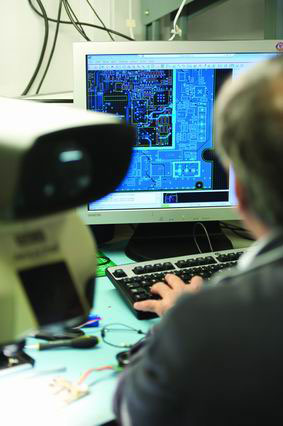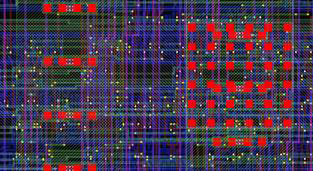 Source: Imagination Technologies