Total GPS solutions provider Holux launches new products for driving safety and outdoor sports at Computex 2013
Press release
Wednesday 5 June 2013
Total GPS solutions provider Holux has unveiled a new range of products at Computex 2013 (Booth D0615a, TWTC Hall 1). New GPS solutions suitable for all kinds of customer requirements will be on display, demonstrating Holux's comprehensive product range and ability to deliver solutions. Of these, the product attracting the most attention will definitely be the new DFD-100B (driver fatigue detector) that won the 2013 "Taiwan Excellence Award" and "Autotronics Taipei Innovation Award."
DFD-100B is an auxiliary driving safety device which identifies specific patterns of heart rate variation to determine the driver's HPV/fatigue. DFD-100B is based on the use of wireless sensor heart rate sensing technology and its core technology has been granted patents from many countries. DFD-100B issues a warning whenever the driver's vigilance level drops below an optimal threshold value. No electrode patches in direct contact with the skin are required. DFD-100B can suit all kinds of body types without limit. The newest Android app is ready and in service: choice of alert setting as what you have in your smartphone, real time heart rate display and visualized symbol to show your drowsiness level. Warning messages will be sent out via SMS to a predefined number.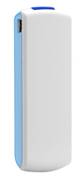 At Computex, Holux is also showcasing other latest products for driving safety including the GPSmile 6561 for car navigation and M1 compact DVR- M1. The GPSmile 6561 is a car navigator plus tablet device. A portable GPS navigator, the GPSmile 6561 combines with specific navigation maps, providing comprehensive navigation capabilities available in a 5-inch high resolution touch screen display. The GPSmile 6561 is also a tablet computer that keeps users entertained at home or on the road. It runs Android 4.0.4 and is powered by a 1.0 GHz processor.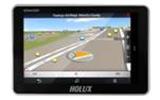 The Holux car digital video recorder (DVR) M1 weighs only 60g, with solid black casing and compact design. The M1 provides motion detection function, G-sensor, USB cable connection, GPS connector, MicroSD slot up to 32GB and a 2-inch LCD screen display with a 140-degree wide-angle view.
The M1 can record video in Full HD 1080p at 30fps and HD 720p up to 60fps.
The M1 is equipped with a 5-megapixel image sensor and F2.2 aperture that can record video and capture photos for monitoring a user's car and journey.
The compact black M1 is also easy to setup, mount and start recording from the moment the engine is turned on. The unit has a multi-language menu. Just switch the gadget on and it can instantly auto-record Full HD video.

For outdoor activities, Holux offers new GPS products such as the SporTrek 1300 bike GPS system, and the RCV-3000 wireless GPS logger.
The SporTrek 1300 is equipped with a 3-inch transflective and flat touch screen. Providing navigation and performance training, SporTrek 1300 is a companion for touring, competitive cycling and mountain biking. SporTrek 1300 supports GPS and Glonass dual system for faster satellite acquisition. The device displays useful sport information, including speed, barometer altitude, calorie, cadence, and more. It is shock resistance and IPX7 water resistance.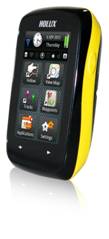 The RCV-3000 is a wireless data logger which consolidates a GPS receiver and a data logger with both wireless and USB interfaces integrated. The RCV-3000 can work with smartphones, tablet PCs and notebooks with Bluetooth wireless devices. It satisfies a wide variety of applications for automotive and outdoor recreation navigation systems.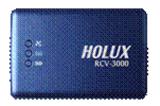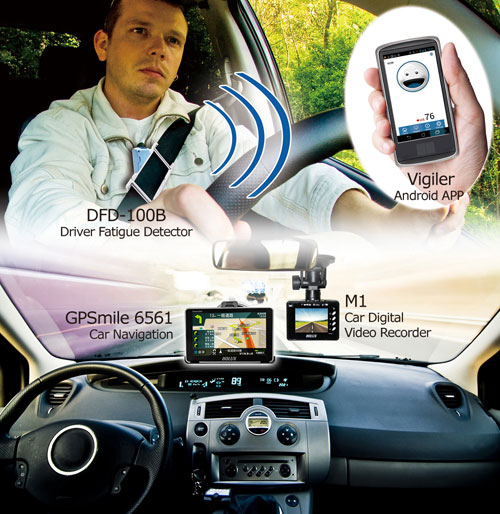 Holux launches new GPS products for driving safety and outdoor sports
For more product details, please visit Holux's website: http://www.holux.com/
News Contact:
Marketing & Sales Div.
Director
Eddy Huang
TEL: +886-6687-000#1380
Mail: eddy_huang@holux.com
Marketing Planning Dept.
Section Manager
Kate Wang
TEL: +886-6687-000#1207
Mail: kate_wang@holux.com