Gaming storm rising at COMPUTEX TAIPEI: MSI GAMING Series poised to lead
Press release
Tuesday 4 June 2013
Marching into its 33rd year, COMPUTEX TAIPEI is kicking off on June 4. With New MSI concept, the world-renowned ICT manufacturer MSI will be showcasing its new GAMING series products at Booth L0609, 4th Floor, Nangang Exhibition Hall. Also on display are industry-leading products and the latest technologies. MSI staff on site will present products in full details. Gaming professionals will also demonstrate advanced overclocking tactics to help users unleash their gaming performance. Come visit MSI at COMPUTEX to experience the charms of technological innovation!
An annual highlight for Taiwan's electronics industry, COMPUTEX TAIPEI 2013 draws approximately 1700 exhibitors and over 40000 international buyers. The overall number of domestic and international visitors is projected to exceed 130000. Serving as a great platform for domestic and international manufacturers to launch their new products, COMPUTEX TAIPEI has attracted a great deal of global media attention. As global gaming trends heat up, MSI and the world-renowned gaming champion team FNATIC work hand in hand to create a series of powerful GAMING series products, rendering gamers that extra edge they need to come out on top.
This year, MSI's COMPUTEX highlights cover the No. 1 and only Best Choice Golden Awarded motherboard Z87-GD65 GAMING, flagship GTX 700 GAMING series graphics cards, high-performance & ultra-portable GS70 GAMING notebook and the 27-inch AG2712A GAMING All-in-One PC. Also in the lineup are the recently Best Choice Awarded FUNTORO HD MOD system, Z87 XPOWER/ Z87MPOWER overclocking motherboards, top-notch GTX 770 Lightning graphics card, the GK-601 mechanical gaming keyboard built on the Cherry MX Red linear switches, chic and ultra-portable tablets, flicker-free & anti-glare Adora24 AIO PC, and low-power, high-efficiency Haswell based servers.
Motherboard
The Z87-GD65 GAMING is the No. 1 and only Best Choice Golden Awarded motherboard. Consolidating the Killer E2205 Game Networking, the Z87-GD65 GAMING automatically prioritizes game traffic to ensure smooth gameplay even in heavily loaded networks. To provide the edge in speed, the OC Genie 4 one-second overclocking technology offers proprietary two-phase overclocking, giving gamers full control over the overclocking level. Featuring the red/black dragon totem, the heat sink has the best heat transfer performance ever. To wrap up, packing extreme performance, immersive audio and superb stability, the Z87-GD65 GAMING has got everything that gamers wish for and is truly gamers' top choice.
Particularly designed for overclocking enthusiasts, MSI's overclocking series motherboards have all passed the rigorous OC Certified tests. The Z87 XPOWER features the latest Military Class 4 components, 32-phase digital power design and 4-Way SLI / CrossFire. The Z87 MPOWER MAX and Z87 MPOWER are tailored specifically for hard-core overclockers. Along with the Extreme Tuning Utility, the software features and hardware design make MSI's overclocking motherboards a must-have weapon to break world records.
Graphics card
The GTX 770 GAMING (P/N: N770 TF 2GD5/OC) integrates the latest NVIDIA GeForce GTX 770 GPU, 2GB GDDR5 VRAM and PCI Express Gen3 interface. MSI's proprietary Gaming APP tuning utility allows gamers to balance performance with energy-efficiency by quickly switching among gaming, eco and default modes. Airflow Control Technology and dual 10-cm fans together with patented Propeller Blade Technology provide the advanced Twin Frozr IV cooling system with the best heat dissipation ever. In full load, the GTX 770 GAMING's core temperature is as low as 68óJ, with a noise level as low as 35dB. The powerful Predator video capture tool makes it easier for gamers to share their combat experiences with one another, definitely the best weapon to help gamers pass through dreadful fights and missions.
On display at COMPUTEX, the GTX 770 Lightning and R7970 Lightning BE both employ the exclusive Unlocked Digital Power architecture that integrates Unlocked BIOS, Digital PWM and advanced power design to fully unleash the overclocking performance of the graphics card. The industry-leading, patented GPU Reactor power supply back plate provides high power to the GPU and reduces power supply noise while improving overclocking stability. In addition, both graphics cards adopt the latest Twin Frozr IV thermal design and Military Class components that passed rigorous tests to meet military standards. Collectively, the outstanding features make these graphics cards the top choice for overclocking.
Notebook
Shaking off the bulky image of high-end notebooks, MSI unveils the new-generation Ultra-Gaming notebook GS70. With modern metal chassis, a stunning depth of 2.18 cm and less than 2.6 Kg weight, the GS70 features portability and high performance in one pack. The proprietary Super RAID technology offers ultra-fast read/write performance. Combined with Intel's fourth-gen Core i7 processor, NVIDIA GeForce GTX765M discrete graphics card and dual-fan design, the processor and graphics card score up to 18000 marks in 3DMark Vantage. For ultra-realistic gaming experience, the GS70 integrates the professional SteelSeries gaming keyboard that features backlighting scenarios to ensure virtually error-free keyboard input during gameplay. To facilitate multi-tasking, the Matrix Display function supports video output to multiple displays through HDMI and Mini DisplayPort interface.
MSI rolls out the GT60 3K Edition, the world's first 3K HD gaming notebook. The GT60 3K Edition packs 15.6-inch WQHD+ 2880 x 1620p display and supports video output to three displays, expanding the vision for extreme gaming experience and unleashing the stunning graphics powered by NVIDIA GTX780M discrete graphics card and Intel's 4th-gen Core i7-4930MX processor. Besides, consolidating 32GB of memory, Super RAID 2 Triple-SSD architecture and 1TB HDD, the GT60 3K Edition offers blazing fast read/write performance and ultra-large storage. Together with the professional SteelSeries gaming keyboard, Killer DoubleShot network, Audio Boost technology and cinema-grade Dynaudio sound, the GT60 3K Edition is so far MSI's most luxurious gaming notebook ever.
All-in-One PC
The AG2712A GAMING All-in-One PC features a 27-inch large display, capable of playing 1920 x 1080p Full HD games and videos. With unparalleled 3D capabilities rendered by the integrated AMD Radeon HD 8970M discrete graphics card, gamers can surely enjoy flawless hours of gameplay. Featuring the latest Windows 8 operating system, the AG2712A's 10-finger touch control allows gamers to enjoy the touch games and apps in Windows 8 Store. Moreover, combined with the eye-friendly, anti-glare display and top-notch THX TruStudio Pro audio, the AG2712A will absolutely impress gamers with visual awe and striking performance.
MSI unveils its first ultra-slim 24-inch Adora24 All-in-One PC. The industry first to employ Flicker-Free technology and Anti-Glare display, the Adora24 significantly relieves users' eye strain caused by prolonged computer use. In addition to the chic golden ratio body and just 21mm at its thinnest point, the Adora24 is powered by Intel's 3rd-gen Mobile Core i3/ i5 multi-core processor, top-notch NVIDIA GeForce GT 740M graphics card and supports Optimus technology for incredible energy efficiency. MSI's proprietary Instant Display Technology allows the screen to serve as an independent monitor to connect game consoles like XBOX360 and PS3. The Adora24 embodies the seamless integration of technology into everyday life, bringing forth an easier, more enjoyable computer experience for the whole family.
Server
MSI unveils its first Haswell based MS-S0581 & MS-S0891 servers at COMPUTEX. Both systems feature low power consumption, ultra-high efficiency and universal ATX/Mini ITX form factors that fit into various types of chassis for Data Center applications. While introducing cutting-edge technologies, MSI servers and network security solutions also embrace eco-design like low power consumption and low carbon emission. Through eco-design, MSI hopes to do its part in fostering a more sustainable future for all.
COMPUTEX Info
Date: Tue. June 4th ~ Sat. June 8th, 2013
Venue: 4th Floor, Nangang Exhibition Hall
Booth No.: L0609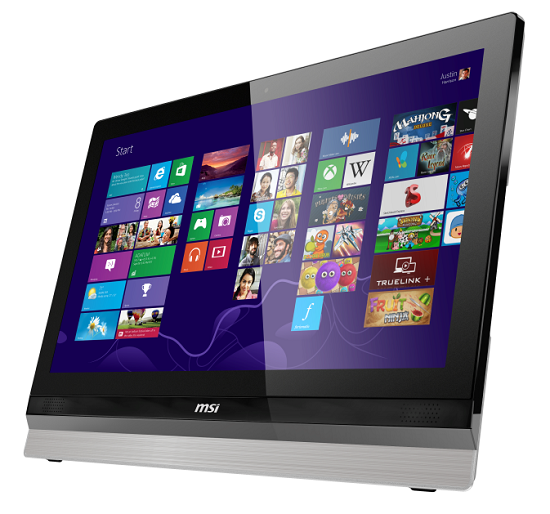 MSI's first ultra-slim 24-inch Adora24 All-in-One PC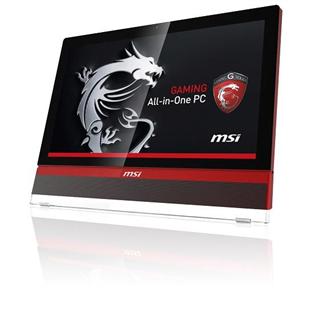 AG2712A, the world's first gaming All-in-One PC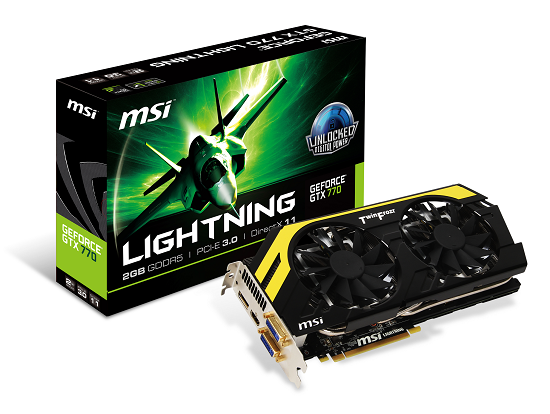 MSI GTX 770 Lightning
DIGITIMES' editorial team was not involved in the creation or production of this content. Companies looking to contribute commercial news or press releases are welcome to contact us.