Purchasing directly from Advantech's eStore
Press release
Monday 29 October 2012
Industrial Machine Vision is a field that includes methods for acquiring, processing, analyzing, and understanding images and high-dimensional data from the real world in order to perform a range of tasks such as: control processes, e.g. an industrial robot; detecting events, e.g. for visual surveillance or people counting; for automatic inspection, e.g. in manufacturing, as well as many other applications. In fact, the development of Machine Vision systems is highly application dependent. There are, however, typical functions which are found in many machine vision systems such as: image acquisition, feature extraction, detection/segmentation, high-level processing, and decision making.
Because many functions are unique to the application, flexible system integration is essential as well as fast easy access to a broad-range of industrial hardware products.
TEC s.r.l. is a company based in Seregno, near Milan Italy, working in Machine Vision and Industrial Automation mainly in the automotive, packaging , manufacturing, food and pharmaceutical markets. Their core business consists of embedded vision systems, especially for automated production lines, and PC-based vision systems, (typically using an image data acquisition board, a digital or analog camera and a personal computer), which are especially good for applications where high-speed, complexity, versatility and scalability are required.
In 2006, while looking for industrial computers and acquisition cards for their Machine Vision systems, they got in touch with Advantech and placed their first order via the eStore for PCI-1761-AE (8-ch Isolated Digital Input PCI Card), shortly followed by further online purchases of PCI cards as well as industrial Panel PCs (PPC and TPC series) and Embedded Automation Computers (UNO series), all fully assembled and tested with memory, storage and operating systems. From then on, they have continued using Advantech products for their user-interfaces and acquisition cards to connect via gigabit Ethernet to PLC's and cameras in their systems.
Alberto Bocchero is a co-founder of TEC srl and explained, "We found that it [eStore] was a fast and easy way to directly select our products and configure them according to our specific needs. The clear interface means our choices are quickly confirmed and we have now become a regular eStore customer. From a technical point of view we appreciate the quality of the products, the first-class lead time and the fact that Advantech was one of the first producers to offer software interfaces for 64-bit systems. They also offer an excellent RMA service.
The online shop is easy to use and I think that it is a positive step that we found the eStore website to shop and purchase products, systems and solutions. As for our future relationship with Advantech, we have many system integrators currently testing some new systems and by using the eStore service we can be confident that we can deliver our solutions on time and on budget."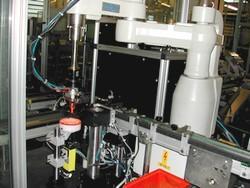 Purchasing directly from Advantech's eStore means this Machine Vision system integrator can deliver their solutions on time and on budget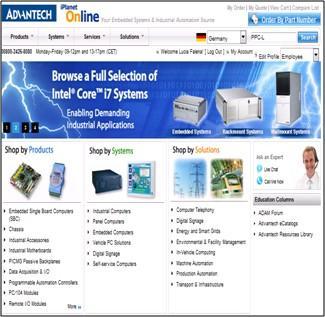 Advantech's iPlanet online
Finding more case study articles
DIGITIMES' editorial team was not involved in the creation or production of this content. Companies looking to contribute commercial news or press releases are welcome to contact us.