New trend in the passenger ticketing management in Lisbon
Press release
Friday 12 October 2012
We have always relied on buses and trains to get us to work and back home. Not so long ago we relied on printed timetables and we waited for buses with a handful of coins hoping we had the right change or even enough change! Nowadays thankfully, new passenger control systems have made smart vehicle technology a reality, bringing convenience, comfort and efficiency to passengers. New bus fare collection systems using smart cards automate and speed up payment and make the days of missing buses due to not having the correct coins a thing of the past.
In Portugal, the Lisbon city bus company wanted a single smart bus system to include the automation of the magnetic cards sales, a validating system on board their buses, and integrated information management of the entire process from issuing tickets to collecting fares from each bus to several hot-spots around the city and then onto the central operations server. With these new bus upgrades, passenger can now benefit from a faster way to purchase fares, an easier way of validating them and the bus company can now receive up-to-date feedback of passenger trends and manage data in real time. This could only be possible with a rugged and reliable embedded system able to process, administer and wirelessly transmit accurate data in real time.
Tempel, a large system integrator based in Spain assisted the modernization by providing each Lisbon bus with a fanless, embedded industrial box computer, card reader and display panel. Each bus got an ARK-3202V, which serves as an integrated, onboard platform controlling fare card readers, LCD displays, and an LED display that shows next-stop information to passengers. 802.11n Wi-fi transmits bus data to each Data Collection Station hub in each city sector and that communicates with the Central Control Server via a wireless HSPDA link. GPS capability allows the control center to track each bus.
The all -in-one solution provided by Advantech helps to save not only money but also space onboard. In this application, the traditional cash box is completely discarded in order to help prevent fraud and crime. And, commercials aired in the buses bring in additional revenues. The transit authority of Lisbon city are exploring the possibility of combining the use of bank -issued credit and debit cards with that of the magnetic fare cards. Whatever they decide, the flexible ARK-3202V is ready to accommodate.
◦An all -in-one solution that supports both electronic fare collection and information display
◦In -vehicle power supply compatible with bus electrical system
◦Mobile communications based on HSDPA (3.5G) On -board GPS for bus tracking
◦Vibration and shock resistant
◦Wide operating temperature range to cope with Mediterranean climate
Xavi Perez, Tempel project manager, says "We are now working for years with Advantech and our business relationship has been increased a lot during the last past years. Advantech products are always up-to-date with the latest technology on the market and this helps us to be very competitive in our Country. It alsohelps us to understand our customers' requests and support them with the most complete solution available. We are very happy to work with Advantech products and this project is the result of our cooperation".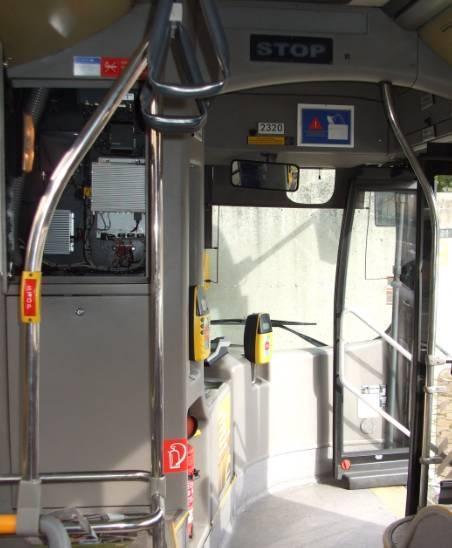 New trend in the passenger ticketing management in Lisbon
Finding more case study articles
DIGITIMES' editorial team was not involved in the creation or production of this content. Companies looking to contribute commercial news or press releases are welcome to contact us.