Mobos are all about differentiation: Q&A with ECS
Joseph Tsai, DIGITIMES, Taipei
Thursday 7 June 2012
Elitegroup Computer System (ECS) used to focus on the entry-level and mid-range segments of the motherboard market, but over past two years it has also established a place in the high-end segment.
Ahead of Computex 2012, David Chien, VP of Channel Business Unit of ECS, told Digitimes about the company's latest developments.
Q: What products will Elitegroup Computer Systems (ECS) be presenting at Computex 2012?
A: ECS is showcasing products under four major categories - motherboard, graphics card, all-in-one (AIO) PC and notebook.
In the past, ECS was broadly recognized as a motherboard maker that focused mainly on the entry-level and mid-range segments, but the company has been aggressively transforming its business model over the past two years and has successfully entered into the high-end segment.
In 2008, we launched our Black series motherboards targeting the high-end market and we are pushing our latest Golden limited edition motherboards for the extreme high-end products under the Black series for 2012.
As for graphics cards, ECS is mainly pushing products based on Nvidia's latest GPUs at the Computex 2012 show.
AIO PCs are another important product line that the company will be promoting at the show, as Intel has been aggressively pushing the product segment, setting a goal this year of seeing non-Apple AIO PC shipments grow 20x over shipments last year.
For AIO PCs, we see a great business opportunity in the enterprise market and have spent a lot of effort developing the product line and hope to promote the products in the market.
With our close relationship with Intel, we will also be promoting products such as Classmate PCs and ultrabooks at the show.
Q: What are ECS's strengths and advantages in the motherboard and graphics card market compared to other vendors?
A: To enhance our brand image, ECS has been dedicated to develop innovative and functional design for our motherboard products and we are showcasing our latest ECS Z77 Golden limited edition motherboards - Z77H2-AX and Z77H2-A2X, featuring triple-thickness gold plated connectors, at the show.
The motherboards have passed the strictest quality tests and will provide users security as the gold plating will not wear out after extensive component upgrades and will safe guard the motherboards from the threat of corrosion.
In addition to supporting PCI Express 3.0 for add-on card, ECS 7 series motherboards also feature the company's exclusive QoolTech IV visible temperature technology with the addition of the new Lucid Virtu MVP chip for the high performance of add-on graphics cards and the power savings for integrated graphics.
Before the arrival of Intel's mid-range dual-core Ivy Bridge-based CPUs, ECS will work on attracting consumers with our functionality and innovative technologies on our motherboard platform and mainly target the gaming market. Meanwhile, ECS will also continue strengthening our R&D ability to increase our technology gap with competitors.
Q: What innovative products will ECS unveil during this year's Computex?
A: Among all the designs you may see around our booth at Computex, Nonstop Technology is definitely the main theme of the show.
ECS is delivering a hassle free computing experience by resolving common PC hardware problems before they even occur. Nonstop technology is a specially-devised testing regime - far stricter than common industry standards - combined with the highest quality components and shielding to ensure that Nonstop certified motherboards can be trusted for stability and reliability. The technology comprises four interlocking tests and enhancements to protect PCs and solve many of the common causes of hardware failure and system instability problems.
ECS' Nonstop technology also includes two major categories and four critical features for PCs. The first category is what we call "Toughest Stability Testing," which consists of the Super Marathon 3X Stability Test and the Sahara Severe Test, while 100% Apache Long-Life Solid Capacitors and 100% Thor Ultra Protection are under our "Ultimate Hardware Protection" category.
The Super Marathon Stability Test is named so because each motherboard is run through a testing cycle more than 30,000 times in the course of a strenuous 72-hour workout. This testing regime is devised and guaranteed by more than 30 professional ECS testers.
The Sahara Severe Test is a test conducted in a simulated severe environment with a temperature of 50 degrees Celsius. Operating in an environment with a room temperature 125% higher than that of standard tests, the Sahara Severe Test ensures that every motherboard works flawlessly even under extreme environment.
Under the Ultimate Hardware Protection category, the 100% Apache Long-Life Solid Capacitors feature ensures ECS' Nonstop technology-based motherboards are equipped with 100% solid capacitors to protect users from capacitor leakage or failure problems. Since 100% solid capacitors have longevity six times longer than traditional capacitors, it will provide support against all potential problems for consumers.
The 100% Thor Ultra Protection is a comprehensive electrostatic discharge (ESD) protection. The 100% ESD protection on Nonstop technology-based motherboards is achieved with the company's special design over circuitry, which consisted of dozens of extra components to protect expensive and delicate chips such as the CPU and DRAM from static electricity damage.
Q: Can you tell us more about the Golden Limited Edition motherboards?
A: The Golden Limited Edition motherboards are high-end black series motherboards that feature Nonstop technology, while also featuring ECS' uniquely-designed gold plated Super Alloy Chokes, a hardware technology that will be unveiled during Computex 2012.
While the current industry standard is to adopt iron or ferrite materials for the magnetic cores of the chokes, ECS has created chokes with a new material that not only maximize performance, but also stability.
Choke quality is a vital factor in PC performance as even a tiny fluctuation in power input can cause inexplicable system crashes, lockups, failure to start up, and even long-term damage.
According to internal analysis conducted by ECS, under full system load, chokes made from standard materials are more likely to burn out and cause a system shut down, while ECS' super alloy material is 150% more stable than standard materials during challenging conditions such as high-temperature environments or overclocking.
The reason that the Super Alloy Chokes are able to achieve such great stability is mainly because of the material's extremely wide operation temperature range - more than 25% wider than that achieved by other materials. Even during heavy overclocking operations, ECS' Super Alloy Chokes will still ensure that power supplied to the CPU and critical components remains stable.
The Super Alloy Chokes are also more energy efficient, reducing power consumption and electromagnetic interference (EMI) to provide users a safer and more stable operating environment.
Q: What AIO PC products will ECS be showing at Computex?
A: ECS has been devoted to developing a variety of mini-ITX motherboards to meet the different demands of AIO PCs.
For example, the ECS G24 AIO PC will be a major highlight for us. Equipped with a large but thin 23.6-inch, Full HD 1080p panel and supporting HDMI-in, the G24 is available with a build-to-order sales model, allowing clients to pick their desired hardware choices. Meanwhile, the machine's built-in thin mini-ITX motherboard can also be interchanged with an Intel H61 chipset-based motherboard to allow the support of the next generation Intel processors.
Moreover, ECS' R&D team has also designed an exclusive plug-and-play portable hard disc drive (HDD) module that enables users to store and carry the information with ease. The users can plug the HDD module into the G24 AIO PC as an optional storage device or even as the operating hard. Users can simply unplug the HDD module for both security and mobility convenience.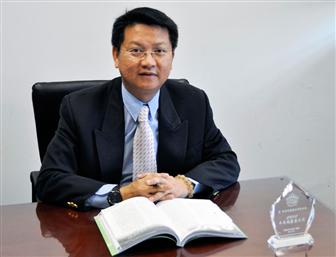 David Chien, VP of Channel Business Unit of ECS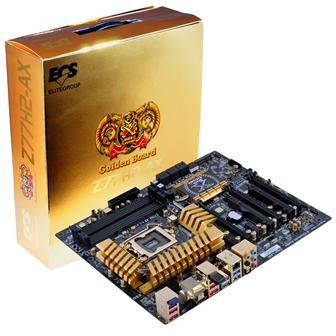 ECS Z77H2-AX Golden Board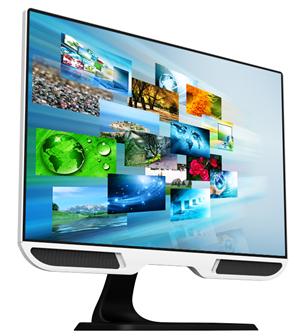 ECS G24 Aura All-in-one PC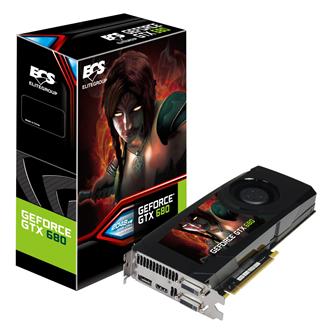 ECS GeForce GTX 680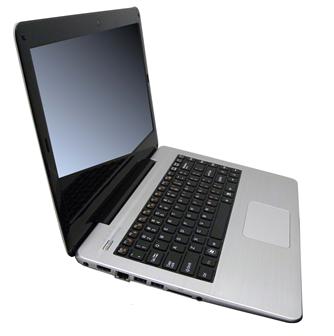 ECS Ultrabook UT40II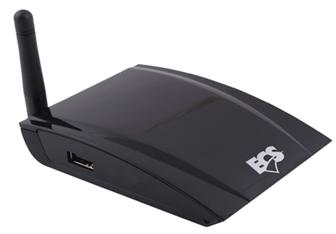 ECS Wi-Bridge