Memoright brings innovation into focus at Computex 2012: SSDs with longer lifespan, extended temperature range
Sponsored content
Tuesday 5 June 2012
Memoright, a solid-state drive (SSD) specialist dedicated to developing its own brand, offers both creative and practical solutions to demonstrate company R&D and manufacturing capability. Memoright will participate in Computex Taipei 2012 with its latest solutions expected to be the spotlight.
At Computex 2011, Memoright showcased a 2.5-inch SSD series with up to 800GB of storage - seen as a breakthrough in capacity along with improving specifications. The high-capacity drive in a small form factor delivers read speed of up to 220MB/sec and writing at the same level - representing performance that drew much attention from Computex visitors.
Memoright is looking to take part in the same event this year, with new design ideas specifically highlighting the company's product differentiation. Led by President Alex Kuo, Memoright will be at Computex 2012 to showcase a series of its latest SSD solutions which come with reliable performance over a wide temperature range and long life expectancy.
Memoright's booth at this year's Computex will be divided into three sections - QuadLife-series MLC SSDs with ultra-long lifespan; QuadLife-series MLC SSDs with not only ultra-long lifespan but also an extended operating temperature range; and products for mass-market applications including eMMC solutions for mobile consumer devices, and storage drives for ultrabooks such as 5mm-thin SATA3 SSDs and the MS-701 series of mini-SATA drives.
"Our SSD's ultra-long lifespan is definitely not a gimmick," Kuo noted. It took more than one year for Memoright to develop the QuadLife-series MLC SSDs - built based on sophisticated math algorithms and Memoright's proprietary Endurance Write firmware. The HTC series is able to boost the MLC NAND endurance up to 20,000 cycles, compared to conventional drives with 3,000 cycles for MLC - a longevity difference of six to seven times.
The launch of Memoright's QuadLife-series is of great significance to customers for one main reason. SSD developers used to extend their product life cycle at the expense of performance. The speed of data transmission had to be kept under 10MB/s in order to for a substantial increase in life expectancy. The QuadLife SSDs have a longer lifespan without sacrificing speed, which satisfies customer needs.
Memoright's QuadLife-series SSDs provide a lifespan similar to that of ordinary SLC SSDs while delivering constant "full speed." Moreover, the QuadLife series is MLC flash and therefore has low cost benefits. The product provides the best balance between cost, performance and durability, and will be able to take the C/P value of MLC SSDs to a new realm.
As for temperature range, MLC SSD manufacturers used to pay less attention to testing procedures prior to shipments or not to implement a complete SOP to test the actual highest and lowest temperatures. Such negligence led to all sorts of production problems in the ramp-up phrase and failure to achieve customer acceptance.
Having acknowledged that harsh environments such as military and aerospace applications would require ruggedized, extended temperature SSD solutions, Memoright decided to develop its wide-temp MLC SSD portfolio to fit such specific market niches.
"Allowing extreme flexibility over a wide temperature range does not only depend on Memoright's capability itself," Kou continued. Memoright's QuadLife-series wide-temp MLC SSDs use the chips - which are certified by original flash manufacturers and meet the extended temperature requirement - and have to go through a basic verification process including the required temperatures ranging from 95 degrees to minus 45 degree Celsius. The QuadLife-series SSDs are being produced under strict quality control to ensure they truly withstand a wide temperature range.
In addition to SSDs, Memoright also provides embedded MMC (eMMC) solutions used in smartphones and other mobile devices. At Computex 2012, the company will spotlight its eMMC products including the existing ones supporting eMMC 4.41 interface and new ones for 4.5, along with SSD products. The transition from eMMC 4.41 to eMMC 4.5 enables 200MHz bus speeds, compared to the 52MHz previously reached, Kuo indicated. The higher clock rate is allowed to satisfy more application, Kuo said.
Despite its small form factor, eMMC memory was previously not an ideal solution for smartphones and other portable electronics devices due to unsatisfactory speeds. But with clock speed improving to 200MHz, the adoption of eMMC solutions is now a key trend in the smartphone market and other segments for mobile consumer products.
Kuo added that eMMC solutions will also likely be extensively used in learning machines, smart TVs and other non-portable computing devices, which have built-in processors and require flash memory to store data.
Flash memory built using traditional manufacturing processes used to have four chips packaged and soldered directly onto motherboard. The conventional packaging method was able to effectively meet increasing data-processing needs. With upstream chipmakers upgrading their process nodes, device manufacturers will have to come up with corresponding ways to package the chips.
Unfortunately, as process design rules shrink, the raw bit error rate of flash increases. Device manufacturers have expressed concerns that processors may become overwhelmed to affect the accuracy of information.
An eMMC module consists of flash memory and a controller - offered in one package - and has similar costs as the traditional four flash-based storage solutions. The former approach, however, can directly handle the raw bit error rate and reduce the CPU load to ensure the accuracy and completeness of data...
In addition to the three main product segments that will be showcased at Computex 2012, Memoright will also exhibit its PCI-E SSDs and strive for cooperation with server companies.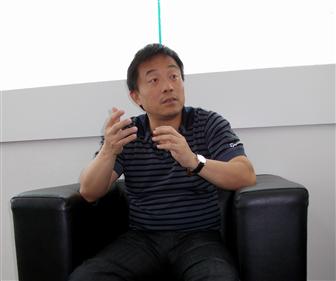 Memoright has been actively involved in firmware R&D and implements rigorous testing procedures to develop products differentiated from competitors' and with great value, company president Alex Kuo said.