The technology enabler: Q&A with Qualcomm CDMA Technologies president Steve Mollenkopf
Michael McManus, DIGITIMES, Taipei
One of the main themes at Computex this year will be mobile computing and how connected consumer electronics devices will be the future of computing. Digitimes spoke with Qualcomm's Steve Mollenkopf, president and chief operating officer, Qualcomm CDMA Technologies about how the company has been planning for these events for several years. The following are excerpts from the interview.
Changes in mobile computing
If you look at the current market, most people access the Internet on their mobile phone or PC. However, the trend in the market is that users will begin to have access to a number of other devices that look less and less like a traditional PC and increasingly more like a combination of a PC and a phone. The success of what you see in tablets today with companies like Apple is undeniable, and with the expected release of Microsoft RT later this year, the trend will continue.
We think this trend plays very nicely to our set of technologies as well as those of our customers. Qualcomm has seen a lot of success in the handset business and that success transitioned into smartphones. So the move toward mobile computing is another exciting opportunity for us. Just the number of partners that we have been able to engage with on this new platform has really been impressive. Not only do you get different OEMs but you get different types of use cases that really define a new category of products. And we have been very pleased with our traction in the big PC accounts, because for us, we've been coming at computing from the mobile side and this provides us with new opportunities to sell our chipsets.
Steps in the journey
If you go back 10 years and look at what was driving Qualcomm's business, it was very much voice and text centric devices, and we delivered primarily into the CDMA space. But we had this vision of the phone as a mini computer, where you could run all different types of operating systems and access data no matter where you were.
So we started to invest pretty heavily with the goal of achieving this vision. We invested in connectivity, in developing very powerful and efficient mobile processors as well as graphics engines. We had to invest early on because these are 5-8 year cycles from a technology perspective. We have been doing this upstream for quite some time so we are happy to be in a position where these products are starting to be launched. For us, it feels like our view of the industry was pretty much dead on.
Moreover, in our opinion, the fact that the largest PC software provider has embraced the same view of the industry is incredibly significant. If you look at the key messages of Microsoft for Windows RT, such as devices being always on, always connected and in a thin form factor. All of the things that define the experience are similar to what we are doing with smartphones, only now it will be within the traditional PC ecosystem.
Computex products
At the Computex show, we will be highlighting our Snapdragon S4 class of products, such as the 8960 featuring integrated LTE on a next-generation ARM processor, with integrated connectivity and brand new graphics. We will also be highlighting our 8640 quad-core as well as lower-tier products that are coming out at the end of the year.
The other interesting thing on the connectivity side is we will continue to show Qualcomm Atheros products. We also recently launched our first Snapdragon connected TV.
Differentiated design of Snapdragon
ARM has been a great partner of ours and we expect to continue that relationship for a long time. However, we don't simply license ARM processors. Qualcomm has an architecture license, which allows us to adapt our implementation of the ARM instruction to our particular needs. So because our microarchitecture is adapted for our particular use cases, we can design products that achieve the highest performance at the lowest power.
For example, if you look at our quad-core products, they are designed so they run faster and at lower power than any competing processor that can be licensed from ARM. This is because we customize it for our individual use. Even our dual-core solutions outperform other people's quad-core solutions and our quad core design, because it achieve its high performance at such low power, can sit in a thermal envelope that enables the ability for OEMs to create extremely thin products.
Then there are competing solutions. Some of them were originally designed for use in a PC but are now being put in a phone. But there is just not enough surface area in there for these devices to dissipate the heat. So you end up with hot spots and undesirable power performance. These competing solutions have to turn off much quicker and essentially, even though the ability is supposed to be there, you run into a thermal window.
We design our products from the ground up for our particular use cases. And this strategy has been very helpful for us. If you look back, we were the first company to come out with a GHz processor in the phone space and we did that about two years before anyone had anything close. Today we are the first to come out with production devices for the next generation ARM architecture. By the time competing devices are available, we will have a full range of products, from the high-end to entry level that support our custom built architecture.
Enabling partners, a business model
We are unique in the industry in that we invest upstream across multiple technology vectors. We are a leading technology provider for modems, connectivity, GPU and processors, and all of these technologies are integrated on a platform level. This enables our OEM partners to spend most of their time figuring out how to differentiate their products from each other. They don't have to spend a lot of time trying to put together multiple chips to create a smartphone and they can offer very attractive IDs because of our integration abilities. Basically we support a number of OEMs through a horizontal business model where we create a platform that enables them to go to market with very little R&D investment.
However, we purposely do not do the entire product. We leave room in order to let partners differentiate their products in the market. Although it does not get a lot of external discussion, there is a whole ecosystem that surrounds Qualcomm-based products. You see that in the games that are optimized for our products, or in whole suite of software that support very differentiated audio, camera, or video features, as well as peer-to-peer technology. This is all available to OEMs so they have the ability to differentiate as much as they possibly can.
In addition, at the company level we work very hard to open up new markets for cellular and connectivity. You'll see initiatives from us into the health care market or into visual computing areas, such as augmented reality.
It should be noted though that although we are involved in a horizontal business model, we are not in conflict with vendors who have embraced a vertical model. Some of them are our best customers. The reason is we have the ability to produce leading-edge technology and the way you become a leading OEM is to embrace technology. In fact, you would be hard pressed to find any smartphone in the market that didn't have Qualcomm technology inside.
Android vs. Windows
When there are big changes in an industry, like the one we are undergoing in mobile computing, it tends to open up many areas for innovation. Qualcomm views our role as being there to provide technology at scale to various ecosystems. We don't expect that there will be conflict for someone like us because we think there will be growth in the overall pie that Android and Windows want a slice of. There definitely will be multiple ecosystems and if we can provide the right technology, basically we can all grow together.
Smartphones
We are unique as a silicon provider in that we cover all market segments but it should be noted that there is incredible demand worldwide to have the latest and greatest technology, If you look back eight years or so ago, we'd launch a product primarily in Japan and about one year later it would start showing up in North American and then seep into other markets. But now there is no more spreading out of technology. At the high-end of the smartphone market, the thirst for the latest technology immediately runs across all tiers so the latest technologies roll out very rapidly. Just look at the incredible demand worldwide for our 8960.
However, there is also enormous growth in the mass-market tier for phones that can access the Internet, particularly in emerging markets. The current situation is a coincident where the cost of smartphones is coming down while at the same time these geographies are transitioning to 3G. In these emerging markets, the way people are experiencing the Internet, and many of them are experiencing it for the first time, is increasingly through a smartphone.
What is making this mass market growth possible is that we can supply affordable price points through our integration and scale.
OEMs
You have to be very flexible in this industry or else you disappear. If you look at the transition from feature phones to smartphones, for example, you see some changes in the OEM landscape. Some made the transition and increased their market share while others lost share or simply disappeared. For us, the number of OEMs we've had to deal with hasn't really changed though the faces and needs of our partners may have.
For example, as we transition to more emerging markets, there is a new class of OEM that we have had to adapt our business model to. These OEMs may require a more complete reference designs and more support. However, our job is to be the technology enabler, not an end market consumer player.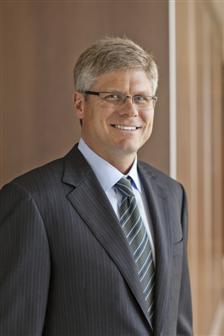 Steve Mollenkopf, president and chief operating officer, Qualcomm CDMA Technologies
Photo: Company