InnoDisk to Showcase SATAIII Series in Computex 2012
Press release
Tuesday 5 June 2012
In Computex, InnoDisk is drawing thousands of analysts and customers from all over the world to learn its latest technologies and improvements. InnoDisk introduces its latest product series which include SATAIII and USB3.0 that are highly praised.
SATADOM Solution for Intel Server Platform
InnoDisk highlights the mainstream products SATADOM D150 Series. InnoDisk´s SATADOM D150QV-L module offers both Standard Grade (0C~+70C) and Industrial Grade temperature (-40C~+85C), SMART function (monitoring the life-cycle of the product), and Power Pin 7 design. InnoDisk´s SATADOM is currently the smallest Flash storage device with high density of up to 64GB (SLC) capacity. It has cable-less (power pin 7), lower power consumption and small form-factor designs for very low-profile (1U blade server) applications. The unique design and outstanding performance of SATADOM D150 Series has been recognized and strongly recommended by Intel and other major industry leaders.
Evergreen III Series
A great leap forward into industrial embedded flash storage- EverGreen III, which is offering a whole new generation of SATA III SSDs. EverGreen III provides three form factors, 2.5-inch SATA SSD, mSATA, and SATADOM, delivering high data transmission rate, high reliability as well as value-added features, for example, longer lifespan and SMART support.
USB 3.0 OS Drive
While USB EDC (Embedded Disk Card) has been a potentially popular embedded storage for Industrial PC, InnoDisk has been developing a more reliable and fast USB product that will support ruggedized applications in the embedded fields. It features as smaller size, lighter weight, and consumes less power compared to hard drives. Besides, it offers sufficiency of density to load an OS and serve as a bootable drive for various embedded applications. Moreover, it shows amazing improved access times, has excellent resistance to shock, vibration and other environmental threats. In addition, it is designed with vertical type and synchronous NAND flash architecture that provides extreme data transmission up to 200 MB/sec.
The SATAIII and USB3.0 products are being showcased at InnoDisk's booth at Computex, Jun05-Jun09, 2012. For further information, please visit our website http://www.innodisk.com/.
Computex 2012
Time: June05, 2012 - June09, 2012
Venue: Nangang Exhibition Hall, Taipei, Taiwan (K0907a)
About InnoDisk
Founded in March 2005, InnoDisk Corp. has become the industry-leading manufacturer and solution provider of flash storage devices and DRAM module for industrial applications and embedded systems. With long experience and profound knowledge in memory industries, InnoDisk is capable of developing series of products with excellent quality, remarkable performance, and cost-efficient products with the highest reliabilities.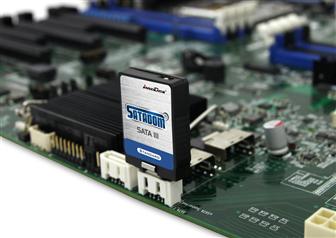 InnoDisk SATADOMIII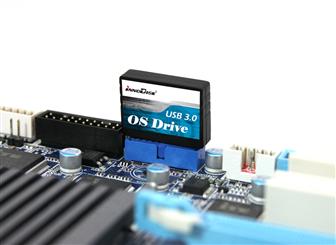 InnoDisk USB3.0