Phoenix Technologies announces Phoenix SCT 2.2 to boost share in UEFI market
Sponsored content
Friday 16 December 2011
As a founding member of the UEFI Forum, US-based Phoenix Technologies, in order to help its partners quickly transition from Legacy BIOS to UEFI firmware, hosted a product launch conference, "Phoenix SCT for Intelligent Computing," with secured connectivity and mobility as its theme at Grand Victoria Hotel in Taipei, Taiwan on December 2, 2011. At the event, the company had its Senior Vice President of Field Operations David Everett analyze the current market status as well as announcing Phoenix SecureCore Technology 2.2 (SCT 2.2) that supports the new-generation UEFI standards, and detailing the latest status of the company's related development toolkits.
Kelly Wu, Corporate VP and GM of Greater China, pointed out, "Our newly-launched Phoenix SCT 2.2 not only meets the latest UEFI standards and comes with powerful features; its user interface is also very friendly, allowing developers to easily customize firmware that meet the demand in the market without issues arising from the switch to a new silicon platform." Since Phoenix has close partnerships with Intel and Microsoft, the company can help OEMs, ODMs, Server and Embedded customers quickly switch to the UEFI BIOS platform.
Because of the impact from mobile devices' fast growing popularity, the PC market has become a very complicated one. Although Windows and the x86 architecture are still the mainstream, Google's strong promotion has widened the application of its Android operating system, and allowed it to become a favorite for many product developers. Furthermore, as the speed of data processing under the ARM structure grows faster and faster, it promises to break the limitations of it being only able to support mobile devices, and stands a good chance of running the more complex Windows operation system in the future. Many system developers will have to obtain the capabilities to develop products for different platforms to satisfy demand from different market segments.
"Phoenix has been working in the BIOS sector for over three decades and its R&D team's pursuit for technological excellence has helped the company accumulate an impressive amount of patent assets," said Everett. "Our newly-launched Phoenix SCT 2.2 completely meets the latest industry specifications, such as UEFI, TCP/TPM and ACPI, and can be paired with different development and testing toolkits, making it the best solution currently available on the current market."
Full spectrum of UEFI product offerings to satisfy customer needs
Although Phoenix just consolidated its engineering focus on the embedded system and server sectors in 2010 in addition to its client computing core busines, the company has managed to achieve impressive results in a very short time, not only because its outstanding products have won recognition from its global partners, but also because it has a complete product lineup to meet partners' needs for future product development. For example, when Phoenix launched SCT 2.1 last year, the solution only offered a choice of six different platforms. But after only one year, the newly-launched SCT 2.2 already supports products of 16 different platforms, attesting to the company's strong R&D capability.
Director of Product Marketing Juliet Chen explained, "One of Phoenix SCT's major characteristics is its cross-platform feature. In addition to supporting the latest products from Intel and AMD, Phoenix plans to launch SCT 3 in 2012 that is also compatible with EDK1117, EDKII and ARM structures in line with SCT's design concept of modularization to accelerate product development." Apart from launching the new product, Phoenix also released two toolkits, Tool Development Kit (TDK) and Phoenix Core Architect (PCA5), to help reduce the time required for firmware development and debugging.
In fact, SCT 2.2 supports more than 16 different platforms, catering to nine major categories with more than 60 different new features. In addition to satisfying the needs related to Windows 8, the company also has made improvements to the user interface to provide three extra boot-up modes and strengthen the security functions of servers and embedded systems. On the other hand, addressing the maintenance and upgrade needs of OEMs and ODMs, Phoenix provides easy-to-use development and debugging tools to effectively reduce maintenance cost and time.
"Phoenix SCT 2.2's design is based on EDK 1117, and it meets not only the UEFI 2.3.1 specifications, but also the ACPI 5.0 standards," said Senior Director of Engineering Terry Chen. "Within the Windows 8 framework, reducing boot-up time is one of the major requirements, and the time is required to be at least seven seconds faster than that of Windows 7. Therefore, BIOS must now offer the option of faster boot-up time." In addition, since Windows 8 also provides a new Windows to Go function to allow consumers to install the operating system from a USB flash drive, it has also become a function that the new generation of BIOS platforms must carry.
Development and testing tools PCA5 and TDK help simplify firmware development
To simplify the process of follow-up product testing, Phoenix provides easy-to-use development and debugging toolkits. In addition to the latest version of PCA 5, the company also has launched another toolkit, Tools Development Kit (TDK), for use by its partners. The major features of the toolkit are its adoption of standard C language, cross-platform support and user-friendliness. The toolkit can simultaneously support firmware tool development under four major environments – Windows, Linux, DOS and Shell. Engineers at the production lines, basing on the changes of the testing environment, can develop more suitable software to meet actual needs and identify any potential problems.
Senior Development Manager Jack Wang pointed out, "PCA 5 is a very complete firmware toolkit that is tightly integrated with Microsoft Visual Studio. Apart from reducing the difficulty in using the tool through its single interface, it also provides several choices of templates and supports development and debugging of firmware that is based on Phoenix SCT, Intel BLDK or EDKII, with its stability and scope of application both outperforming its predecessor."
With the competition in the global PC market growing fiercer and fiercer, R&D teams are facing pressures not only from shorter product development time, but also from the need to improve the products' stability and quality, in order to win consumers' recognition. However, previous methods of manual testing were not only time consuming, but also unable to collect large amounts of testing data for future reference. Therefore, Phoenix has raced ahead of other industry players by adopting automation for quality control and testing. The new method allows parameter adjustments based on the environment, and reduces testing time by more than 50% with great improvements in testing reliability.
"The biggest advantage of automated testing is that it is not limited by time and can run around the clock," noted Manager of Quality Assurance Richard Lai. "During the testing, all kinds of data can be collected and all along analyses can be conducted to identify potential problems through a web-based interface management platform. These features can reduce the high manpower costs."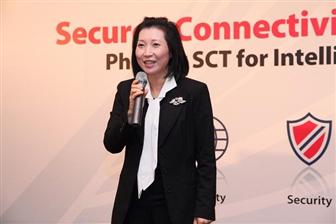 Kelly Wu, Corporate VP and GM of Greater China at Phoenix, points out that the newly-launched Phoenix SCT 2.2 can help partners to quickly switch to UEFI BIOS.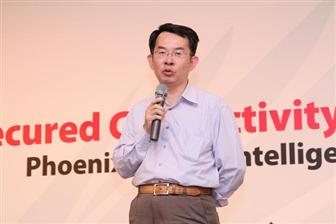 Phoenix Senior Director of Engineering Terry Chen notes that under the Windows 8 framework, boot-up time must be at least seven seconds faster than Windows 7, and it is a major task for BIOS.
DIGITIMES' editorial team was not involved in the creation or production of this content. Companies looking to contribute commercial news or press releases are welcome to contact us.