New Zealand Medical Technology Strength on show at the 2011 Formosan Medical Association Conference
Press release
Thursday 10 November 2011
The complementary nature of the New Zealand and Taiwan economies is on show this week in an area that may surprise many - namely, Medical Technology. Medical Technology is a sector being promoted by Taiwan's Government but for those outside the medical sector it is probably not widely recognized that this is an area where New Zealand already has some strength and the three New Zealand companies participating in the Formosan Medical Show this year are evidence.
One of the participating New Zealand companies Fisher and Paykel Healthcare has been designing and manufacturing respiratory care, acute care and obstructive sleep apnea products since 1971. Fisher and Paykel has a range of products that includes the respiratory and temperature controlled units used on premature infants in intensive care units. They are recognised as world leaders in their space and are listed on both the New Zealand and Australian Stock Exchanges employing 2,400 people and with revenues approaching half a billion dollars.
Also participating are Dynamic Control's, a maker of drive control systems for mobility scooters and electric wheelchairs with approximately 50% global market share, and Precept Health, a company that specialises in taking patient physiological data measured by a range of other medical devices and then integrating this information into comprehensive Electronic Medical Records.
Further testifying to New Zealand's surprising depth of capability in the medical sector; New Zealand company Orion Health acquired Amalga, the Hospital Information Assets of Microsoft in Asia Pacific in October 2011.
New Zealand Trade Development Centre Director Liam Corkery commented that "New Zealand and Taiwan recently announced their intention to explore the feasibility of negotiating an Economic Co-operation Agreement. In doing so, New Zealand stressed the complementary nature of the New Zealand and Taiwanese economies. The three New Zealand companies participating in the Formosan Medical Show this year demonstrate both the depth of New Zealand capability in the medical sector and the potential synergy between the economies of New Zealand and Taiwan. For example, Dynamic Control's drive systems are designed and developed in partnership with the Taiwanese electric wheelchair manufacturers that integrate them into their products and who in turn are also world leaders. As more and more Taiwanese companies explore NZ, and more and more New Zealand companies explore Taiwan, I'm confident that we'll see more and more partnerships."
For enquiries, please contact:
New Zealand Trade Development Centre
Larry Huang
Tel: +886 2 2757 6721
Email: larry.huang@nzte.govt.nz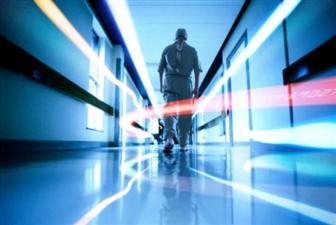 The New Zealand health technology industry leads the world to the next era.
DIGITIMES' editorial team was not involved in the creation or production of this content. Companies looking to contribute commercial news or press releases are welcome to contact us.