Can PCs survive? – NVIDIA comments on the future prospects of computing
Sponsored content
Prior to Computex 2011, we wanted to get NVIDIA's opinions on a number of topics that affect both them and the industry. So in order to gain insight we sat down and had a conversation with Dan Vivoli, NVIDIA Senior Vice President of Marketing, and covered a variety of topics from mobile computing to cloud computing, to whether or not the PC can ultimately survive in the face of growing competition from tablets. Here's what Dan had to say and some takeaways that we had from our conversation.
State of the computing industry
NVIDIA has never been more excited about the prospect of GPUs then it is today. Everywhere you look, whether it's the latest super phone all the way up to the world's fastest supercomputer, you'll find GPUs front and center. Consumers really understand the benefits of an amazing visual experience, and they are demanding it in all their devices.
Mobile leading the way
Mobile computing is on a tear, as evidenced by simply looking at the cumulative shipments of iOS and Android devices. It took just two years to reach 20 million installed users. If you contrast this to how long it took on the Mac/Windows PC side, the same milestone took over eight years.
But it makes total sense. If you think about it, the most personal of computers for consumers is currently their mobile device. Mobile devices follow users wherever they go and consumers expect the devices to be able to do all the things their PCs can do. Users want to be able to multi-task, to have super-fast web browsing, including support for Flash. Users also want to be able to play games on these devices and watch movies. As networks get faster and consumers have access to bigger data pipes, this demand for richer content will increase even more.
This is the primary reason NVIDIA built Tegra. The company saw convergence coming and wanted to make sure it was at the forefront of this revolution. NVIDIA understood that the future of computing was all about delivering efficient performance at every level, meaning performance per watt per density will be critical in determining success for mobile processors.
For example, a successful mobile computer based on the x86 chipset, such as the Macbook Air, requires a minimum of 25 watts of power. NVIDIA can provide even better comparable performance all around with a next- generation Tablet built on Tegra, and that device can be delivered on something less than a watt of power.
When you start getting into such dramatic differences in terms of performance and capability per unit of power consumption, it makes a huge difference concerning what kind of device you can design and build. NVIDIA envisions that the market will increasingly see hybrid types of devices that can be used as phones, tablets and notebooks.
Such convergence has been building for years, and the market is now starting to experience exciting and disruptive new applications and usage. For example the Motorola Atrix comes with a Lapdock so you can dock your phone and effectively use it as a notebook. The Asus Transformer is a tablet but also comes with a keyboard dock. System and application developers will only be limited by their imagination, and it's hard to predict what the imagination will unleash.
As for consumers, they neither understand nor care about the laws of physics when it comes to what needs to go into the designs that provide these exciting new experiences. Consumers are not concerned with semiconductor or system design, or with the relationship between power consumption and heat dissipation. They simply want to do everything with their mobile device that they can do with their home PC. Consumers will expect their notebooks to provide all day battery life, and will expect their super phones to do all the things their PC can do.
While consumer expectations are incredibly high, NVIDIA aims to exceed them. This is the main reason the company has been investing heavily in its Tegra family of mobile processors over the last five years. It's the reason NVIDIA was the first to market with the Tegra2 dual-core super chip and it's why it will be first to market with quad-core as well as with the Kal-El technology for Tegra it showed off this year at Mobile World Congress in Barcelona.
Tegra2 is the world's first dual core super chip. This means that it delivers extremely fast web browsing, up to 2x faster performance than competing solutions, and supports hardware-accelerated Flash so users can view the whole Web, a whole lot faster.
It also features console-quality gaming because of its integrated GeForce GPU. NVIDIA has used this to bring games like Riptide GP that were XBOX 360 games over to Tegra super phones and tablets.
NVIDIA did this by focusing its development on the ARM platform. NVIDIA believes ARM is an architecture that can deliver amazing performance per watt. It's one of the reasons NVIDIA chose it as the basis for its Project Denver, an NVIDIA-designed custom high-performance ARM core.
NVIDIA believes that the computing industry is currently undergoing a disruption that is seen every few years, such as when the work station replaced the minicomputer as an industry standard or when the x86 platform took over the server market. The same kind of thing is happening now with ARM architecture becoming so pervasive that it will have an order of magnitude of more devices shipped in the computing market, providing application vendors to develop on the platform. The larger the platform the more it has going for it and NVIDIA believes it has every chance to be a major disruption in all levels of computing over the next 10 years. For example, earlier this year Microsoft announced it will be supporting Windows on the ARM-based Tegra platform.
Don't forget the cloud
As mobile computing on superphones and tablets begins to take precedence, consumers will increasingly become used to accessing data and applications in the cloud. For example, currently most users of YouTube do not feel compelled to download the videos to their client device. In the future, this type of usage model will increasingly be adopted for various multimedia segments including music and movies. In 5-10 years, many consumers will likely completely forego the owning of physical CDs/DVDs, or even the bits on their hard drive. Instead consumers will own the right to things that can be immediately streamed to their client devices. Amazon has already introduced a streaming system using this business model.
One of the key features of this paradigm is that there will be increased demand for computation in the cloud. Devices will still need to do local processing to handle decompression and decoding, but servers will also need to improve, especially when it comes to things like graphics computations in the cloud. It is already common knowledge in the industry that the best computing devices in this area feature the perfect balance of a powerful CPU and GPUs. The fastest supercomputer on the planet, the Tiahe-1A housed at China's National Supercomputing Center in Tianjin features powerful x86 CPUs paired with NVIDIA Tesla GPUs. Tesla is also featured in the fastest super computers in Japan, India and Italy.
In addition, in the HPC (high performance computing) space, the Tesla GPUs delivers cluster-level performance in a power-efficient workstation. This "high density computing" allows every technical professional to have a dedicated high-performance supercomputer at their desk-side instead of building up a small cluster in the data center. In the HPC space packing as much performance as possible within fixed budget and power parameters is critical. By adding a GPU to a CPU NVIDIA is able to accelerate computing, and this is something the industry is really excited about. Developers with just a minimal amount of work can take small portions of their computing code and move it to the GPU using CUDA to get massive speedups in performance. This is game changing and the results are faster time to insight, something that is crucial in science.
For example, in the medical field one of the potential dangers of getting a CT scan is the chance that the process of looking for cancer may actually cause cancer in some cases due to the fact it may take minutes of prolonged X-ray radiation exposure to produce the scan. The use of GPU acceleration to do computation in this field can reduce the amount of radiation needed to complete the scan while also allowing for higher fidelity results through filtering out data. Developments such as these show how advanced GPU accelerated performance can help directly save lives.
Can the traditional PC survive?
The PC is still going to be the central computing device for consumers, but as processing power increases in all devices, it will actually be the GPU that is the differentiator in these systems in the future. Even now, GPU attach rates in consumer desktops and notebooks are at their highest levels ever. In fact, more than half the consumer PCs today, ship with discrete graphics. This is a trend that NVIDIA believes will continue to grow as consumers expect more from their PCs.
However, no matter what can be done on a handset or tablet, users will still be limited by the size and power consumption and there are several applications and many different uses of the classic PC where there is a lot more headroom, including gaming and professional applications. For many years there is going to be a happy cohabitation between traditional PCs and mobile computing devices and consumers will be the beneficiary.
In the gaming industry, for example, whether it is smoke in the form of fluid dynamics or an added level of realism through NVIDIA PhysX technology, it will be the GPU that will process a lot of that computation to deliver a jaw dropping experience. NVIDIA understands there is still a whole lot that needs to be done in the traditional personal computer, as well as graphics, areas. More and more the problems of creating the reality users experience and face in real time games requires a combination of the visual as well as the simulation of the environment around the user.
During Computex Taipei 2011, NVIDIA will feature demos from companies such as Epic and Crytek that shows off what creative people can do when you put amazing technology in their hands.
Investment in Tesla pays off
Vivoli concluded by stating it is clear that whether it's mobile computing, computing in the cloud, or computing on a PC, NVIDIA is well positioned to be the leader in all these areas. The company made a bet on mobile computing five years ago when they built their Tegra family. This gamble is paying off now as the mobile market is taking off and sales of super phones and tablets are sky rocketing. On the PC side, NVIDIA's focus on GeForce continues and they're constantly raising the graphics bar for what's possible on a PC. I can't wait to see what some of the next gen games will look like. I'm sure they'll be truly cinematic experiences. On the cloud front, NVIDIA's commitment to GPU computing is also paying off. As more data moves to the cloud, companies will need powerful processors that can compute all of this data. That's where NVIDIA's Tesla family comes in. Whether it's the latest super phones or the fastest supercomputer, what was clear at Computex 2011 is that NVIDA is the only company that has a strategy and product line that can address all of these markets.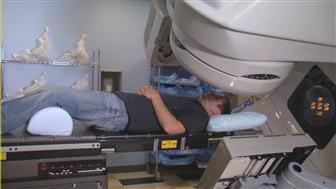 Tesla supercomputer helping to produce safer CT scans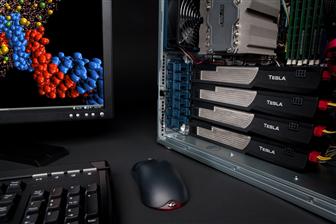 NVIDIA Tesla supercomputer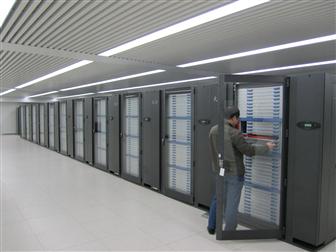 NVIDIA helping power supercomputers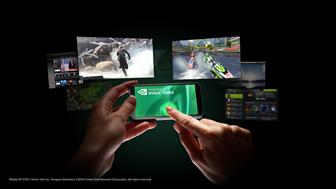 NVIDIA Tegra-powered phone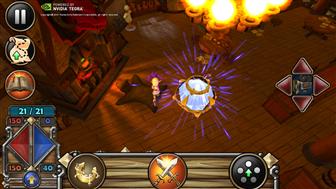 NVIDIA Tegra delivering amazing graphics
Photos: Company