Etron reaches milestone of over 19 million webcam controllers shipped; intros new product
Press release, Taipei
Leading fabless specialty DRAM company Etron Technology announced on September 28 it shipped more than 19 million units of webcam controller IC in just over a year.
Etron now offers two series of webcam controllers - the eSP258 and eSP268. The former features a small die area, while the latter has a built-in OTP. Both eSP258 and eSP268 series are patented, and provided to customers worldwide for PCs and notebooks. They deliver a high-quality user experience at affordable prices.
Etron has developed a firmware architecture for its webcam controllers, which allows customers to re-program their settings onto a built-in OTP memory without external EEPROM or SPI flash. The chips also integrate three low-dropout regulators (LDOs) to convert external 5V to 3.3V, 2.8V and 1.8V, while ensuring a high-quality performance by suppressing noise and heat dissipation induced by the on-chip LDOs. Eliminating the need for EEPROM or SPI flash combined with integrated LDO will significantly reduce the system BOM cost, improve production efficiency and enhance camera performance.
Etron's eSP258 and eSP268 have been highly recognized by clients and consumers, allowing the company to take a more than 50% share of the PC camera market in China, Taiwan and Asia.
New product to highlight video/audio performance
Etron has expanded its portfolio with the eSP568, a new webcam controller series that inherits all successful features of its previous generations, such as built-in OTP, LDO, etc. The series also incorporates a built-in ADC/AGC to enable audio and video operation on just one chip.
Customers can store all their customized settings for both video and audio needs without external EEPROMs or SPI flash, and use the on-chip ADC/AGC function to record data and directly transfer it through the on-chip USB 2.0 interface without extra expenditure on external D-MIC. This new Webcam controller IC is also equipped with color adjusting and audio tuning capabilities to provide a cost-performance choice, and satisfy end-users with a real-time cost-effective way to interact and enjoy an optimized audio, video and imaging virtual reality world.
Etron's vision is to understand, design, and promote the most advanced and intelligent semiconductor memory and logic IC chips to contribute to human society by facilitating smoother communications and enjoyment in real-time virtual reality. With new production of the eSP568 line and further work in Webcam Controller ICs, USB 3.0, and memory areas, Etroners are connecting their chips to people's lives and satisfaction.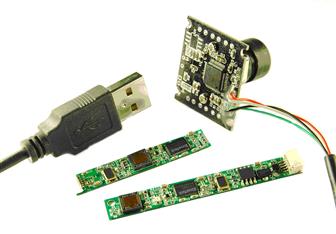 Since 2009, Etron already has shipped 19 million units of webcam controller ICs, including the eSP258 and the eSp268 series.
Source: Company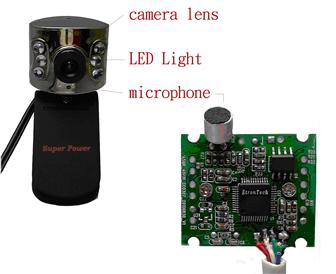 Etron has introduced a new product, the eSP568, enhancing both video and audio performance.
Source: Company