Intel expands 2010 Intel Core processor family to ultra-thin notebooks
Press release, May 25; Joseph Tsai, DIGITIMES
Wednesday 26 May 2010
Intel has introduced new Core processors, extending the availability of its Intel Core processor family to ultra-thin notebooks.
Based on Intel's 32nm manufacturing, the processors are more than 32% smaller and deliver more than 32% better performance, Intel claimed. The new processors also reduce power consumption more than 15%.
In addition, recently announced Mobile Intel 5-series chipsets designed for use with ULV-based notebooks expands support for multiple video and audio options, enhanced data and PC protection with Intel Anti-Theft Technology and robust data protection for users' digital assets, Intel said
More than 40 designs are expected from computer makers such as Acer, Asustek Computer, Lenovo and Micro-Star International (MSI), and will be offered at a variety of price points beginning in June.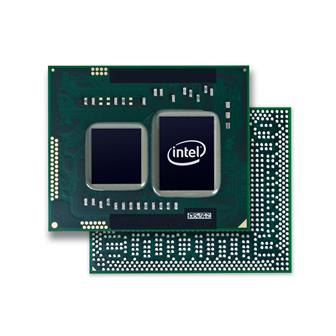 Intel Arrandale processor for ultra-thin notebooks
Photo: Company