Taiwan market: JVC to launch Everio camcorder GZ-X900
Yen-Shyang Hwang, Taipei; Adam Hwang, DIGITIMES
JVC on June 25 debuted a new Everio series digital video camcorder, the GZ-X900, for launch soon in the Taiwan market at a recommended retail price of NT$42,900 (US$1,310), according to JVC Taiwan.
GZ-X900 features a 10.3-megapixel CMOS sensor enabling 1080p full HD video recording or 9-megapixel picture taking, SDHC memory card storage, and dimensions of 6.6 (H) × 3.7 (W) × 12.4 (D)cm with weight of 246 grams, JVC Taiwan pointed out.
In a bid to increase its market share from 21% in 2008 to 30% in 2009, JVC will launch about nine digital camcorders in Taiwan, JVC Taiwan indicated. The demand for camcorders in Taiwan may drop from about 70,000 units in 2008 to 60,000 units in 2009, JVC Taiwan noted.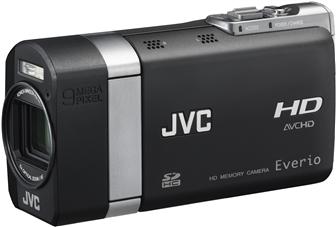 JVC Everio digital video camcorder GZ-X900
Photo: Company