Everlight releases two new SMD LEDs
Press release; Yvonne Yu, DIGITIMES
Taiwan-based LED packaging house Everlight Electronics has announced the release of two new SMD LED packages, 99-211 side view package and 62-127 top view package.
The 99-211 is a side view LED with up to 2200 mcd luminous intensity, and is intended for use in small-size LCD backlight applications (under 10-inch). These include notebooks, mobile phones, indicators, illuminators, and switch lights.
The 62-127 is a top view LED with up to 7200 mcd luminous intensity, high flux output, and high current capability for use in large-size LCD monitors and TVs, light pipe applications, indicators and backlighting in office and family equipment.
Both packages offer wide viewing angles of 120 degrees typical, and low power consumption in order to equalize the light source and save energy. These SMD LEDs are also used for light guide plate application.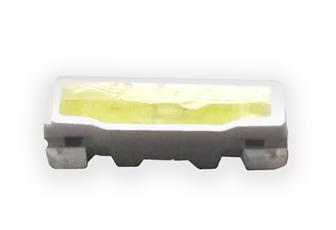 Everlight 99-211 side view LED
Photo: Company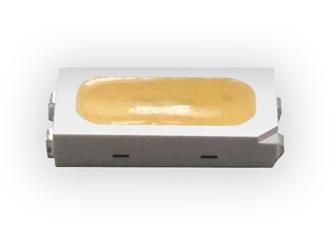 Everlight 62-127 top view LED
Photo: company