AMD and Nvidia introduce new GPUs
Press release, April 3; Joseph Tsai, DIGITIMES
AMD has introduced the ATI Radeon HD 4890 GPU while Nvidia has announced the GeForce GTX 275 GPU.
The ATI Radeon HD 4890 GPU boasts 1.36 teraflops of compute power, GDDR5 memory, and engine clock speeds capable of nearly 1GHz, according to AMD.
By harnessing ATI Stream technology in combination with a number of ATI Stream-enabled applications, the ATI Radeon HD 4890 graphics card can help accelerate the conversion of standard and HD video into multiple formats for use on differing consumer electronics devices as well as harness AMD's second generation Unified Video Decoder (UVD 2.0) to play back smooth HD video, the company highlighted.
The ATI Radeon HD 4890 graphics card is supported by partners including Asustek Computer, Club 3D, Diamond Multimedia, Force3D, GeCube, Gigabyte Technology, Hightech Information Systems (HIS), Jetway, Micro-Star International (MSI), Palit Multimedia, PowerColor, Sapphire Technology, VisionTek and XFX. It is available immediately for US$249.
Nvidia's GeForce GTX 275 GPU is based on its GT200 architecture and features 240 processor cores operating at 1404MHz, 80 texture processing units, a 448bit memory interface, and an 896MB framebuffer. GeForce GTX 275-based graphics cards will have a price range of US$229-249, noted Nvidia.
The GeForce GTX 275 supports Nvidia PhysX technology for interactive gaming experiences, Nvidia Cuda for accelerated desktop applications, and Nvidia 3D Vision for stereoscopic gaming.
The GeForce GTX 275 will be available globally on or before April 14, 2009. Some regions are available now; other regions are available for pre-order. Current availability varies by region and the related graphics cards will be supported by the company's partners including Asustek, BFG, Colorful, EVGA, Gainward, Galaxy, Gigabyte, Innovision, Leadtek, MSI, Palit, Sparkle, Zotac, PNY, Point of View, and XFX.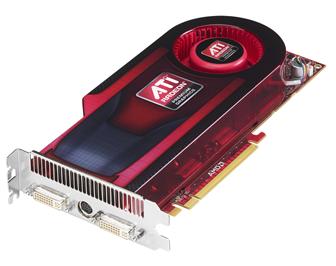 AMD ATI Radeon HD 4890 graphics card
Photo: Company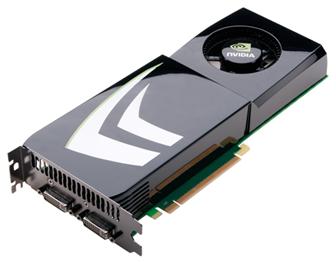 Nvidia GeForce GTX 275 graphics card
Photo: Company