BenQ launches 10.1-inch netbook
Max Wang, Taipei; Joseph Tsai, DIGITIMES
BenQ has launched its Joybook Lite U101 netbook featuring a 10.1-inch 16:9 screen with LED backlight unit (BLU).
The netbook is already available in Taiwan, and the company has also started shipping it to channels in China. Apart from the retail market, company will also cooperate with telecom carriers to launch bundled deals.
The company expects to ship over 3,000 U101 netbooks to Taiwan before the end of this year, and 20,000 units to China.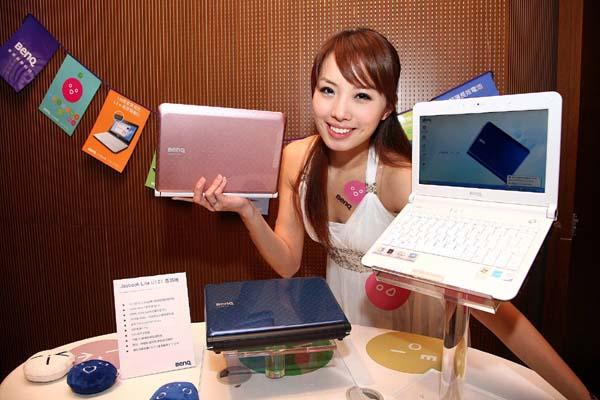 BenQ Joybook Lite U101 netbooks with 10.1-inch 16:9 screens and LED BLUs
Photo: Company, December 2008