SiS chipset supports Intel Atom processors, adopted in new Dell thin-client
Press release, November 6; Joseph Tsai, DIGITIMES
Silicon Integrated System (SiS) has announced that its SiSM671/968/307DV chipset can support the Intel Atom 230 series CPUs and has already been adopted by Dell's OptiPlex FX160 thin-client PC.
With the low power consumption and fanless characteristics of SiS chipsets, the Dell OptiPlex FX160 is designed to enable business users to experience a noiseless environment and to make a contribution to energy saving and carbon reduction, said SiS.
The SiSM671/968/307DV chipset is equipped with various functions including support for DDR2 667 memory up to 4GB and the SiS Mirage3 Graphics core
SiS will support the SiSM671/968/307DV chipset to the end of 2011.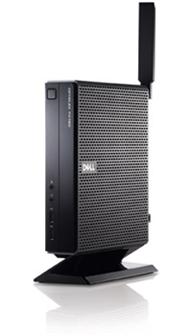 Dell OptiPlex FX160 thin-client PC
Photo: Company