Gateway introduces new FX and LX series desktops
Press release, October 17; Joseph Tsai, DIGITIMES
Gateway has introduced two new desktop PCs designed for gaming and digital media enthusiasts.
The Gateway FX6710 follows the footsteps of previous FX series models harnessing the Intel platform for gaming, Gateway highlighted.
The FX6710 features the Intel Core 2 Q9400 processor, Windows Vista Premium 64-bit, 6GB memory, ATI Radeon HD 4850 graphics and Creative's X-Fi gaming audio capabilities.
Meanwhile, the Gateway LX6200 desktop PC makes its debut as the first model in a new line of LX series PCs designed for digitally creative consumers and is ideal for designing web pages and blogs, creating digital photo albums, editing and uploading videos and producing personal music CDs, according to Gateway.
The LX6200 comes with a quad-core AMD Phenom X4 9500 processor coupled with Windows Vista Premium 64-bit, 8GB of memory and ATI Radeon HD 3200 graphics.
Gateway new desktops specifications

Model

FX6710

LX6200

CPU

Intel Core 2 Quad Q9400 processor

AMD Phenom X4 9500 processor

VGA

ATI Radeon HD 4850 / 512MB discrete video memory

ATI Radeon HD 3200 graphics (UMA)

Memory

6GB DDR2 memory, dual-channel

8GB DDR2 memory, dual-channel

Price

US$1,199.99

US$779.99
Source: Company, compiled by Digitimes, October 2008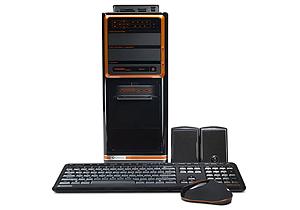 Gateway FX6710-01 desktop PC
Photo: Company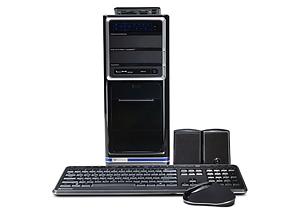 Gateway LX6200-01 desktop PC
Photo: Company