Dell launches Inspiron Mini 9 netbook
Press release, September 5; Joseph Tsai, DIGITIMES
Dell has officially unveiled its Inspiron Mini 9 netbook PC.
The Mini 9 series starts at a weight of 2.28lbs with a 8.9-inch (1024×600) glossy LED display.
The netbook also offers built-in Wi-Fi and can be further customized with optional webcam and Bluetooth.
Dell has teamed up with Box.net to offer web-based file storage, access and sharing, including a free basic plan with 2GB of remote storage space, expandable to 25GB.
Dell offers two color choices – black or white with pricing starting at US$349.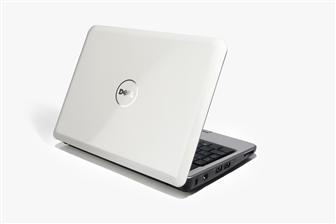 Dell Inspiron Mini 9 netbook with 8.9-inch panel
Photo: Company