SanDisk introduces FlashBack adapter as notebook HDD backup
Press release, March 4; Esther Lam, DIGITIMES
SanDisk announced the availability of its FlashBack adapter as a backup storage media to protect against unexpected PC system failure or hard disk drive (HDD) crash.
The FlashBack adapter fits into the ExpressCard slot where it will automatically and continuously back up and encrypt critical data onto a SecureDigital (SD) or SD HighCapacity (SDHC) card. With the backup card nested completely inside the notebook, the system is literally out of sight.
Once the adapter is installed, users pre-select backup sources by individual files, folders and/or file types. The device will then back up and encrypt data automatically and continuously from the computer's HDD to the memory card. Backup occurs as soon as there is a change to a designated file, or when a file is added or deleted. There is no need for scheduling backups and no need for further user intervention. Also, the application has a screen indicator to show the amount of storage available, along with a taskbar icon that displays the ongoing backup status.
SanDisk highlighted the easy data restoration process. Once the application is open, users only have to log in to access, select the encrypted files on the memory card and indicate the restore destination. Users can also restore data from the memory card on any PC that uses Windows 2000, Windows XP or Windows Vista and has an SD memory card reader.
For protection against laptop theft and to easily share backed-up files, the SanDisk FlashBack adapter also offers users an option for backing up content online at BelnSync.
The SanDisk FlashBack adapter is being demonstrated this week at the CeBIT electronics trade show in Hannover, Germany.
SanDisk will start shipping the adapter worldwide in the second quarter and carries a suggested retail price of US$29.99 (excluding memory card).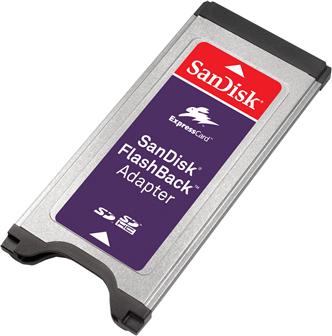 SanDisk FlashBack adapter
Photo: Company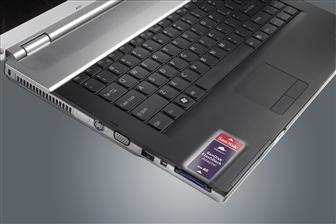 Illustration of FlashBack adapter in a notebook PC
Photo: Company