Sony Ericsson introduces new phones
Press release, May 9; Eric Mah, DIGITIMES
Sony Ericsson has announced four new phones, the T650, T250, S500 and P1.
The T650 is a 3G phone that is 12.5mm in thickness and comes with a 3.2-megapixel camera with auto focus. The phone is a dual mode unit with UMTS 2100 GSM/GPRS 900/1800/1900 connectivity. The phone features a 1.9-inch, mineral glass scratch-proof screen, which widens the viewing angle of the screen up to 170 degrees, according to Sony Ericsson. The T650 will be offered in green and blue colors with availability in selected markets from the third quarter of 2007.
Sony Ericsson's T250 handset features a VGA-resolution camera and will come in two versions, one with GSM/GPRS 900/1800 connectivity while the other will offer GSM/GPRS 850/1900. The phone will be available in black or silver in select markets in the third quarter.
The S500 is a 14mm thick 2.5G slider phone slider phone with GSM/GPRS/EDGE 850/900/1800/1900 connectivity. The S500 features a 2-megapixel camera and has an expandable Memory Stick slot. The handset will be available in either green or yellow colors with availability slated for selected markets from the second quarter.
Sony Ericsson's P1 has a 3.2-megapixel camera with business card scanner and features a 2.6-inch touchscreen with a transflective display that is easier to view in bright light conditions. The phone has a dual function keyboard – full alpha-numeric (QWERTY) text input combined with one hand phone usability. The choice of text input methods include handwriting and word completion. The phone comes push email enabled, including support for Exchange ActiveSync and BlackBerry Connect. The P1 also has integrated WLAN and is VoIP enabled. The Sony Ericsson P1 is a Tri-Band GPRS 900/1800/1900 and UMTS 2100 handset with Wi-Fi 802.11b. It will be available in selected markets from the third quarter of 2007.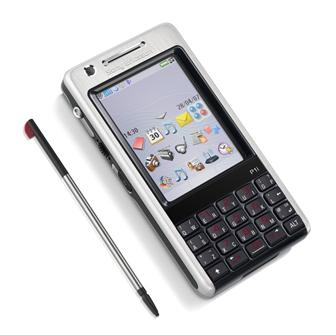 The Sony Ericsson P1
Photo: Company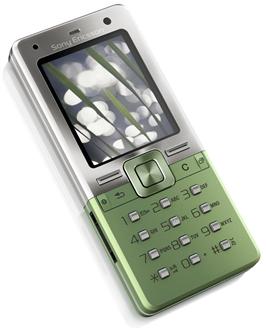 The Sony Ericsson T650
Photo: Company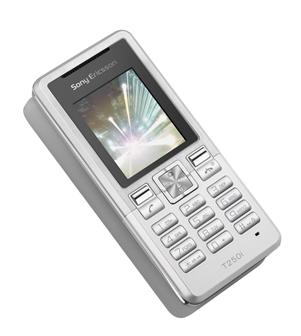 The Sony Ericsson T250
Photo: Company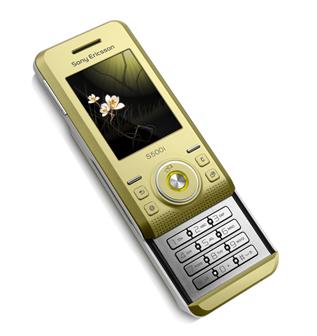 The Sony Ericsson S500 handset
Photo: Company