Billion to highlight VoIP routers at Computex
Press release; Jessie Shen, DIGITIMES
Wednesday 18 May 2005
Billion Electric, a network equipment maker from Taiwan, will introduce three new voice-over IP (VoIP) ADSL 2+ routers, the BiPAC 7402VL series, at Computex Taipei 2005 (May 31-Jun 4).
Tim Chen, CEO of Billion Electric, stated that VoIP and ADSL2+ are two key products for the company this year. The maker aims to develop a full range of VoIP and ADSL2+ routers to meet customers' needs in the home and SOHO markets, Chen said.
Billion's new BiPAC 7402VL series integrates ADSL and VoIP capabilities for home and SOHO users. All three models provide two FXS (Foreign Exchange Subscriber) phone ports to allow your phone to make calls through the Internet using the SIP protocol, however, only the BiPAC 7402VGP has an FXO (Foreign Exchange Office) port that allows you to dial out to the PSTN (public switched telephone network).
The BiPAC 7402VGL and BiPAC 7402VGP support 54Mbps 802.11g wireless capabilities with Wireless Protected Access (WPA) and Wireless Encryption Protocol (WEP) security features for data protection.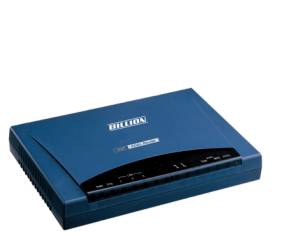 BiPAC 7402VL
Source: Billion Electric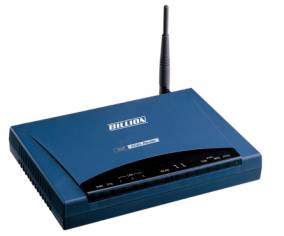 BiPAC 7402VGL
Source: Billion Electric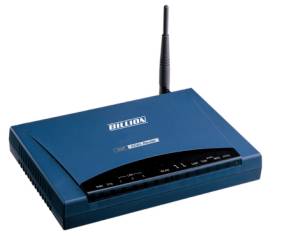 BiPAC 7402VGP
Source: Billion Electric