Frankly speaking
DIGITIMES regularly interviews leading industry executives, inviting them to talk frankly about the technology issues and the business challenges that need to be addressed in an industry that is marked by constant change. We always welcome the opportunity to discuss industry trends and issues face-to-face, via email or during a conference call, especially for companies that are targeting the Greater China market.
The text is available free of charge for three days after publish date; older interviews require membership.
Please contact us if you're interested in arranging an interview.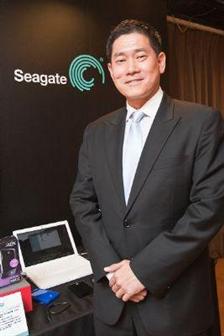 Prospects of hybrid HDDs in notebook market: Q&A with Seagate's Teh Ban-seng
Seagate Technology on May 24, 2010 unveiled Momentus XT drive, a hybrid hard disk drive (HDD) series that combines 7,200rpm hard disk platters and a 4GB SSD (solid-state...