603 news items tagged president
Commenting on the USB 3.1 business, president of Taiwan-based connector chip design house ASMedia Chewei Lin pointed out that although Intel has delayed the launch of its next-generation...

Competition in the graphics card market has grown fierce as demand for graphics cards from the gaming market continues to grow. To stay competitive in the market, Gigabyte Technology...

The Cortex-A72 processor is ARM's highest-performance and most advanced processor. Based on the ARMv8-A architecture and launched in early 2015, the Cortex-A72 CPU is meant not only...

Global demand for LED lighting will peak in 2018, with LED applications to acount for 70% of all lighting products availabe in the market, according to Lawrence Lin, president for...

Handset demand in China and other emerging markets are expected to rise rapidly in the second half of 2015, according to MediaTek senior VP Chu Shang-tsu.

AU Optronics (AUO) chairman KY Lee resigned from his position on May 11, 2015 with the company's board of directors having elected company president Paul Peng to take over the chairman...

Silicon Motion Technology president and CEO Wallace Kou has expressed optimism about demand for SSDs and expects the market to move forward with the availability of 3D NAND flash...

Internet of Things (IoT) will be the semiconductor industry's next growth driver, spurring demand for chip components for use in applications particularly automotive, medical/healthcare...

Commenting on his successor, Acer founder Stan Shih pointed out that his eldest son Maverick Shih, president of Acer's Build Your Own Cloud (BYOC) business, will inherit his shareholding...

Inventec will set up a factory in Taipei, Taiwan for start-up businesses incubated by the Cloud Computing Association in Taiwan, running trial production and testing commerical feasibility...

Taiwan's National Communications Commission will offer 2,600MHz frequency band units with total bandwidth of 190MHz for 4G mobile communication operation through open-bid competition...

The global DRAM market will register sequential growth in the second quarter of 2015, buoyed by the rising penetration rate for Ultra HD TVs and set-top boxes (STBs), as well as demand...

AU Optronics (AUO) is eyeing Quantum Dot (QD) panel development for 2015 and is pushing 75- and 85-inch Ultra HD (4K) QD units, according to a report from Liberty Times Net

A large increase in the use of helium-filled hard disk drives (HDDs) in data centers is expected in 2015 mainly because more platters can be held in an HDD of the same volume than...

There has been short supply of LCD TV panels and the shortage is expected to remain until early May holidays in China, according to Wang Jyh-chau, president for Taiwan-based TFT-LCD...

Solar wafer maker Sino-American Silicon Products (SAS) expects utilization of its polycrystalline ingot growing capacity to rise from 70% currently to 100% in first-quarter 2015,...

Lenovo, which had the fourth-largest market share next to Asustek Computer, Acer and Apple in the Taiwan notebook market in 2014, aims at a 2-digit market share through focusing on...

Many Taiwan-based crystalline silicon solar cell makers have been mulling relocating some of their production capacities abroad to evade US anti-dumping tariffs at an average rate...

Compal Electronics was one of the pioneers that relocated its major production base to China from Taiwan in 1990 and has since then transformed itself into an IT conglomerate with...

Despite seeing motherboard shipments and profits continuing to decline, Elitegroup Computer Systems (ECS) is enjoying stable profits from its Classmate PC and Liva X mini PC product...

ODM Compal Electronics aims to ship 100 million notebooks, tablets, AIO (all-in-one) PCs, smartphones, LCD TVs and servers in total in 2015, according to company president Ray Chen...

Inventec is considering establishing new production plants in India to help clients better supply products to non-China countries, said chairman Richard Lee, who pointed out that...

Notebook ODM Compal Electronics will resume production at its factory in Hanoi, northern Vietnam, as soon as the second half of 2015, according to company president Ray Chen.

Despite the fact that VIA Technologies has been demoted to a full-cash delivery stock by the Taiwan Stock Exchange (TSE), company president Chen Wen-Chi is still optimistic about...

Far EasTone Telecommunications (FET), based on applications for using 4G mobile communication services, is confident of attaining more than one million 4G subscribers by the end of...
Related photos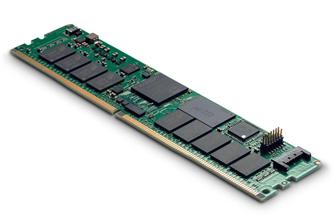 Micron 32GB NVDIMM-N
Photo: Company, Tuesday 14 November 2017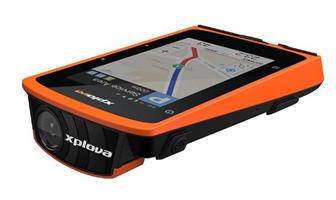 Xplova X5 smartwatch
Photo: Company, Tuesday 13 September 2016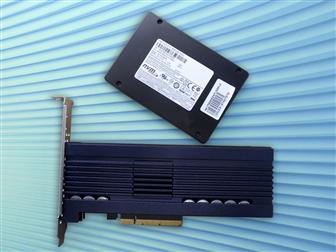 Samsung V-NAND SSDs
Photo: Company, Thursday 27 August 2015
Related news around the web