1474 news items tagged 2015
China-based pure-play foundry Semiconductor Manufacturing International (SMIC) has obtained financial support from the government to accelerate the development of its 14nm and more...

The Europe, Middle East, and Africa (EMEA) traditional PC market (desktops, notebooks, and workstations) recorded slight growth in the fourth quarter of 2017, with the market's shipments...

Intel and Micron Technology have announced the completion of an expansion to Building 60 (B60) at the IM Flash facilities in Lehi, Utah. The expanded fab will produce 3D XPoint memory...

In 2017, the 7% increase in the total pure-play foundry market is forecast to be almost entirely due to an 18% jump in sub-40nm feature size device sales, according to IC Insights.

Macronix International has announced its new Ultra-OctaFlash Memory designed to meet the growing demand for "instant-on" performance and real-time system responsiveness in automotive,...

Advanced Semiconductor Engineering's (ASE) COO Tien Wu and three other company executives have been indicted by the Kaohsiung District Prosecutors' Office for alleged insider trading...

Taiwan recorded total revenues of NT$36.2 billion (US$1.19 billion) from exporting technologies, including royalty, licensing and consulting fees, and total costs of NT$160.1 billion...

Taiwan-based notebook component suppliers including chassis makers Catcher Technology, Waffer Technology and Ju Teng; cooling module makers Sunonwealth Electric Machine Industry and...

Globalfoundries' 22nm FD-SOI process, dubbed 22FDX, has obtained orders from Shanghai Fudan Microelectronics, according to industry sources.

Worldwide semiconductor revenues totaled US$343.5 billion in 2016, a 2.6% increase from 2015 revenues of US$334.9 billion, according to final results calculated by Gartner.

Worldwide semiconductor wafer-level manufacturing equipment (WFE) revenues totaled US$37.4 billion in 2016, an 11.3% increase from 2015, according to final results by Gartner. The...

Nvidia has unveiled the Jetson TX2, a credit card-sized platform that delivers AI computing for intelligent factory robots, commercial drones and smart cameras for AI cities.

Industrial PC maker Adlink has announced consolidated revenues of NT$9.57 billion (US$309.56 million) for 2016, up 5.5% on year with gross margins reaching 43.5%, up from 41.3% in...

GaAs IC foundry Win Semiconductors' revenues for 2016 hit a record high of NT$13.61 billion (US$425.9 million), and net profits for the first three quarters of the year already exceeded...

LED driver IC supplier Macroblock is expected to see its EPS for 2016 reach between NT$6.50 (US$0.21) and NT$7, according to market sources. The company's EPS for the first three...

Phison Electronics' pre-tax profits totaled NT$4.42 billion (US$138.6 million) in the first 10 months of 2016, approaching nearly the NT$4.47 billion reported for all of 2015, according...

Global DRAM module sales totaled around US$7.9 billion in 2015, down 10.4% from US$8.8 billion a year earlier, according to DRAMeXchange.

After an historic surge in semiconductor merger and acquisition agreements in 2015, the torrid pace of transactions has eased (until recently), but 2016 is already the second-largest...

Quartz component maker TXC has reported pre-tax profits of NT$696 million (US$22.2 million) for January-August, up 5.6% compared to the same period in 2015. Pre-tax EPS for the eight-months...

IC distributor WPG has announced consolidated revenues of NT$46.99 billion (US$1.5 billion) for August 2016, up 7.2% sequentially and hitting the highest levels since December 2015...

PCB firm Compeq Manufacturing saw its August revenues climb to NT$4.29 billion (US$137.3 million), the highest since November 2015.

LG Electronics staff in its mobile communication department dropped from 7,321 at the end of the first quarter to only 7,016 at the end of the second, down 305 or 4.2%, according...

Overall revenues for the power semiconductors market globally dropped slightly in 2015, due primarily to macroeconomic factors and application-specific issues, according to IHS Mar...

Wistron on July 21 decided to reduce its dividend per share for 2015 from NT$1.20 (US$0.04) in cash and NT$0.03 in stock to NT$1.1965 and NT$0.02991 respectively, according to the...

AMTC has recognized leading semiconductor equipment supplier Advantest Corporation (TSE: 6857) as their supplier of the year for 2015, marking the second consecutive year Advantest...
Related photos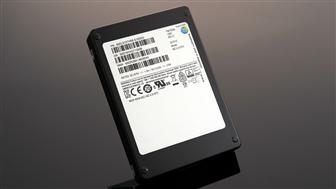 Samsung PM1633a SSD
Photo: Company, Monday 14 March 2016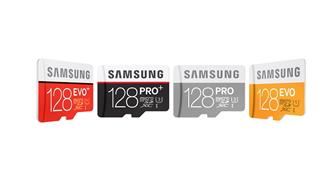 Samsung PRO Plus 128GB microSD cards
Photo: Company, Wednesday 23 December 2015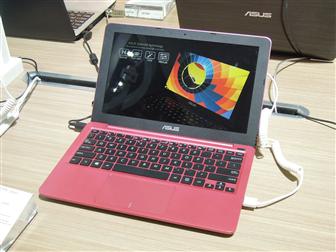 Asustek EeeBook E202 notebook
Photo: Joseph Tsai, Friday 12 June 2015
Related news around the web