The opportunities and challenges for Taiwan in the face of multi-platform applications
Sponsored content
Monday 29 April 2013
In the wake of an expanding smart handheld device market where iOS, Android and Windows are competing for dominance, Taiwan's industries are facing challenges never seen before because local manufacturers lack their own platforms such as those run by Apple, Google and Microsoft to control the integrated development of software, hardware and content, according to Colley Hwang, president of Digitimes.
Sales of smartphones and tablets have been gaining momentum since 2010, and people are allocating more of their time spent previously on PC systems to smartphones and tablets. Apple triggered the paradigm shift, with its iOS-based smartphones taking up an incredible 83% share in 2010. The entry of new competitors drove iOS share down to 66% in 2011 and to 56% in 2012, with the ratio likely to dip to 48% in 2013. On the other hand, Android-based models managed to ramp up their share from 17% in 2010 to 40% in 2012. However, iOS and Android are expected to meet increasing challenges from Windows Phone in 2013.
According to data released by Digitimes Research recently, shipments for iOS-based tablets totaled 64 million units in 2012 and are expected to reach 90 million units in 2013, while shipments for Android models will grow from 98.3 million to 144.8 million during the same period. Sales of Windows-based tablets are likely to expand from 2.6 million in 2012 to 12.5 million in 2013. In terms of market share, Android will account for 58.6% of the global tablet market in 2013, followed by iOS at 36.4% and Windows at 5%.
Global notebook shipments have been sluggish since 2010. Global notebook shipments managed to edge up 3.5% to 251.7 million units in 2011 thanks in part to a substantial increase in netbook shipments. However, global notebook shipments dipped 4.5% to 195.96 million units in 2012 as a growing number of consumers chose to buy smartphones or tablets, while delaying their purchases of notebooks. Despite efforts initiated by Microsoft and Intel to defend their market share through the launch of new platforms, notebook shipments are expected to stay flat in 2013 and are unlikely to surpass the 200 million-unit mark once again.
A report released by Strategy Analytics in November 2012 shows that sales of smartphones in the US totaled 23.3 million units in the third quarter of 2011 compared to 23.9 million units sold in China. Since then, smartphone sales in China have continued to gain momentum, reaching 38.5 million units in the third quarter of 2012, compared to 26.7 million units sold in the US during the same quarter.
In China's smartphone market, sales for foreign brands totaled 73.4 million units for a 38.9% share in 2012, while local brands reached 115.5 million units for a 61.1% share, according to Digitimes Research. In 2013, foreign brands will see their combined share drop to 34.9% with total shipments of 114.7 million units, while local brands' share will ramp up to 65.1% with shipments of 214.3 million units. This indicates that sales for domestic brands in China are growing steadily. Additionally, China-based smartphone vendors are also making headway in overseas markets.
Demand for smartphones in emerging markets will remain robust in 2013. Sales in China will grow to 250 million units in 2013 from 175 million in 2012, and in India, smartphone sales will double to 30 million units during the same period. Smartphone shipments in Russia are expected to rise to 20 million units in 2013 compared to 13 million units in 2012, while the penetration rate of smartphones in Indonesia will move up to 40% in 2013 from the previous year's 30%.
Taiwan's media has often overlooked the importance of the markets in Africa, hardly aware that China has invested a total of US$16 billion in the region and that Malaysia, Korea and other emerging economies have also strengthened their deployments in Africa. Nigeria, a major oil exporter, has invested much to develop cultural and creative industries and is rolling out over 2,000 movies a year.
South Africa has embarked on a new economic development program aiming to create five million jobs. Tanzania has slashed its value-added taxes levied on information and telecommunication products aiming to reach a penetration rate of over 70% for smartphones in the country by 2016. These pieces of information are enough to depict the potential of Africa.
In regard to the semiconductor industry, global demand for semiconductor products are expected to reach US$303 billion in 2013, according to market research firm WSTS. Demand from Asia Pacific will contribute US$171.2 billion or 56.5% to total sales in the year, followed by North America (US$54.7 billion or 18.1%), Japan (US$43.4 billion or 14.3%), and Europe (US$33.7 billion or 11.1%). Although Japan and Asia Pacific will account for 70.8% of global semiconductor demand in 2013, major semiconductor players in the US still believe that the markets in North America and Europe are more important than those in Asia Pacific and announce new industry standards or promotional events mainly in the US and Europe.
Meanwhile, the auto industry's foray into the smart car segment has ramped up the ratio of electronics parts and components used in the auto industry. The ratio of electronics parts to total production value of the auto industry surged to 40% in 2012 from 19% in 2005, and is likely to climb to 50% in 2020, according to Strategy Analytics.
Hwang also stressed the importance of "backbone" enterprises – companies which come with an appropriate size, able to master some basic technologies, and have unique and highly competitive expertise in particular segments. A survey conducted by KOTRA (Korea Trade Promotion Corporation) in early 2013 shows that the current ratios of backbone enterprises to total number of businesses stand at 13.2% in Sweden, 11.8% in Germany, 4.4% in China, 3.7% in Japan, 2.2% in Taiwan, 2% in Switzerland, 1.2% in the Netherlands, 0.7% in the UK, 0.5% in Italy, 0.2% in the US and France, and 0.04% in Korea. This highlights the heavy reliance on large-size enterprises in Korea, making the "backbone" enterprises the most vulnerable sector in its industry structure.
Latest industrial developments, including that of multi-display applications, are heading towards integrating cloud-based products. The next-generation Internet users are choosing tablets or smartphones as their first PCs, and products such as transformer tablets are enjoying brisk sales. These trends are encouraging hardware vendors to continue rolling out new integrated, converged devices, and therefore creating more market segments. As a result, building up a mutual support system among Taiwan's different supply chains has become an important issue as Taiwan seeks to maintain its advantages.
Taiwan should also revamp its "cost-oriented" industrial development policy and encourage the creation of new business models, when PC systems are now being identified as items priced below costs, when Amazon is delivering a business model utilizing services and software to subsidize hardware sales, when international players such as Microsoft and Google are leaving the low margin markets to Taiwan makers.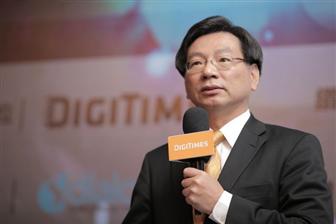 Digitimes president Colley Hwang