Computex 2010: Memoright to highlight complete ruggedized SSD solutions
Press release; Jessie Shen, DIGITIMES
Friday 21 May 2010
Memoright will be showcasing an array of military, industrial and enterprise level ruggedized SSD products at Computex Taipei 2010, which will be held from June 1-5. Among the lineup is Memoright's military- and industrial-level ruggedized SSDs - GTR/ETR/GTR-P series - that meet both the US MIL-STD-810F/G and China GJB, according to the company.
"With proprietary core technologies, Memoright is capable of providing efficient and customized solutions and support to a large variety of applications and is proud of being able to provide a series of products meeting the strictest military standard of MIL-STD-810F/G which comprehends various extreme environmental tests," said company president Alex Kuo.
Both the US MIL-STD-810F/G and China GJB are the strictest standard of environmental tests including low pressure for altitude testing, exposure to wide temperature (both operating and in storage), humidity, fungus, salt fog for rust testing, shock, vibration and others, said Memoright.
Also at the Computex booth (Nangang Hall, 1F K721a), Memoright will be highlighting the latest enterprise-level SSD products ST series delivering a balance of system performance and solid reliability.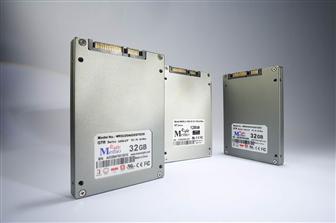 Memoright ruggedized SSDs
Photo: Company