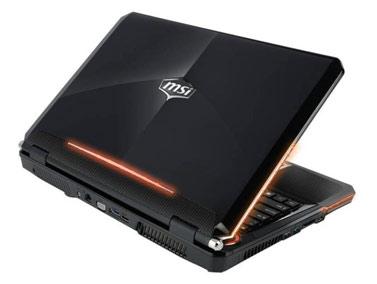 Micro-Star International (MSI) has announced two new notebooks the GX660 and GX660R, the latest G series notebooks for the gaming market.
Both models are equipped with AMD's latest ATI Mobility Radeon HD 5870 discrete graphics card with 1GB GDDR5 VRAM and a sound engine from Dynaudio. The GX660R will also feature a 1TB RAID hard drive configuration.
In addition to graphics, sound and storage, the notebooks also boast Intel's latest Core i7 processor with MSI's exclusive TDE technology to throttle up system performance with a press of button, Cooler Boost technology to boost fan speeds, and ECO technology to provide a powerful, silent, and extended computing experience.