3M Vikuiti combines brightness enhancement film and reflective polarizer for monitors
Photo: Company [May 21, 2009]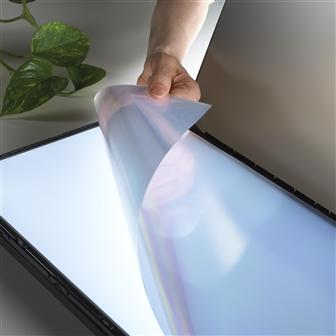 3M's Optical Systems Division has unveiled its multi-function film for monitors, the Vikuiti Monitor BEF-RP-230, which combines brightness enhancement film and reflective polarizer into one.
Delivering performance that is similar to that of two separate prismatic enhancement and reflective polarizer films, Vikuiti Monitor BEF-RP combines angular light management with polarization recycling in a single package only 230 microns thick, according to the company.
By combining the films, energy consumption in monitors can be reduced by up to 30% compared to prism-only solutions, without sacrificing display visual quality or brightness, the company said.
3M's Vikuiti Monitor BEF-RP-230 will debut at the upcoming SID Display Week from May 31 to June 4, 2009 in San Antonio, US.