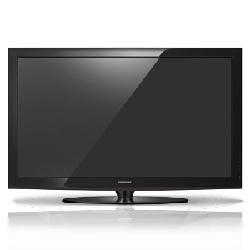 Samsung has introduced new widescreen plasma HDTVs - the 42-inch PN42B450 and 50-inch PN50B450.
The PDP HDTVs feature a resolution of 1024x768, mega contrast, FilterBright antiglare technology that minimizes image glare and maximizes contrast, 600Hz Subfield Motion, and a 0.001ms response time that helps deliver a clear picture for sports, action, and other fast-moving scenes.
The 42-inch PN42B450 is sold at US$799.99, while the 50-inch PN50B450 is sold at US$1,199.99.