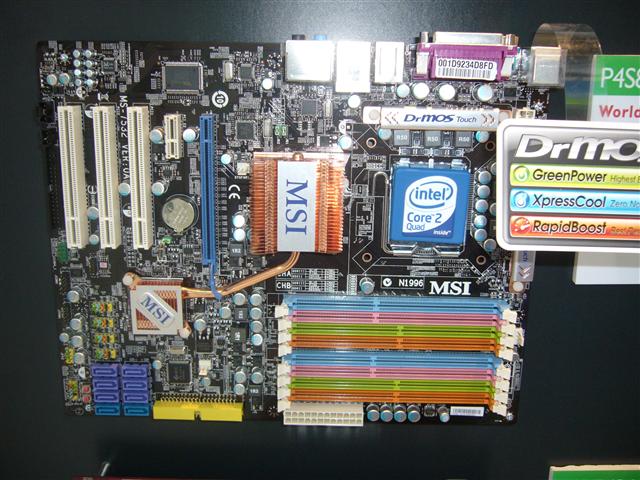 MSI's P4S8D is a DRR2/DDR3 'hybrid' motherboard with a total of eight memory slots (four DDR2/four DDR3).
Models like this usually appeal to cost-conscious enthusiast as they let you build a system using cheap DDR2 memory now, while making it possible to upgrade to DRR3 when prices come down.
However, boards in the past have only supported up to six slots (four DDR2/two DDR3) meaning users had to compromise a little.