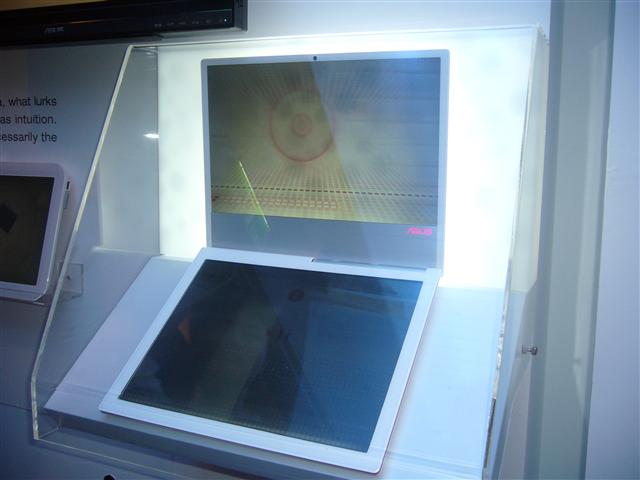 Asustek showed some concept devices at its Computex 2008 booth, including a notebook that has two touch screen displays.
The demo showed how users can interact with the system using touch and gestures with the displays changing to suit different activities (e.g. showing a traditional-looking soft-keyboard and track-pad when editing documents).
With Microsoft recently revealing that Windows 7 will place a large emphasis on touch-based controls, this prototype could be a common design within just a few years.