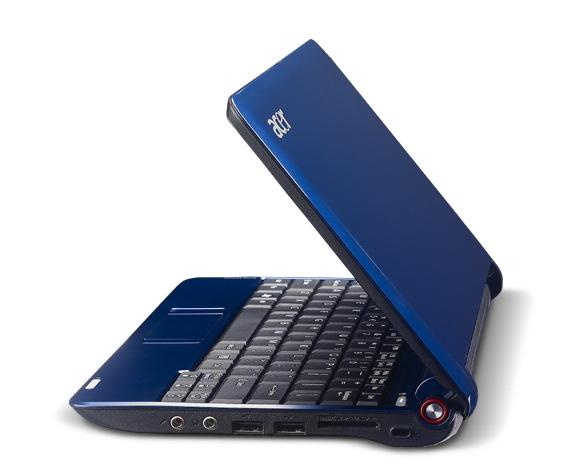 Acer recently launched its Aspire one.
The 8.9-inch Intel Atom-based netbook offers a choice of either an 8GB SSD or 80GB hard disk drive (HDD) and will ship with Linpus Linux Lite or Windows XP.
The Aspire one measures 240x170mm and weighs less than 1kg. Battery life is rated at three hours using the standard 3-cell battery, and up to six hours with an optional 6-cell battery.
The Aspire one is scheduled to ship in July priced at around 299 euros.