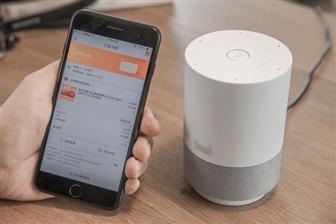 Alibaba's Tmall Genie smart speaker is equipped with MediaTek's MT8516 1.3GHz quad-core processor supporting voice-assistant; AliGenie, the e-commerce firm's internally-developed Chinese-voice-recognizing engine; and a TDM (time division multiplexing) microphone array supporting up to eight channels with 2-channel PDM (pulse density modulation) digital microphone interface. With built-in voiceprint recognition technology, Tmall Genie can verify up to six users.
The cylindrical Tmall Genie, measuring 12.8cm in height and a diameter of 8.2cm, provides various voice-command applications that allow users to listen to music, set up schedules, book tickets, do online shopping, call taxi cabs, and inquire about weather.
The smart speaker will be available in the China market in August 2017 at a recommended retail price of CNY499 (US$73.4).