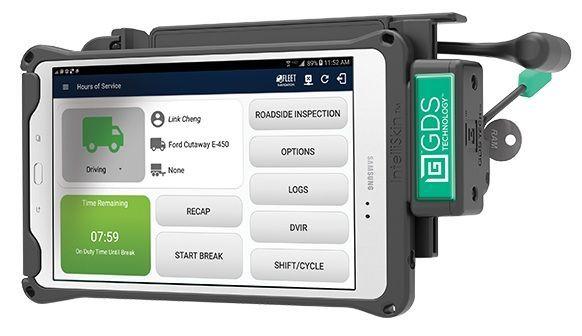 Magellan, the GPS brand subsidiary of Mitac International, has announced cooperation with Samsung Electronics America to supply enterprise-level electronics logging devices (ELDs) that are able to track hours of service for trucks in North America.
Since the US government has demanded all trucks be equipped with ELD prior to December 2017 in order to track drivers' working hours, Magellan's cooperation with Samsung America is mainly eyeing such a business opportunity.
Samsung's mobile products including Galaxy E and Galaxy A tablets and Galaxy S7 smartphone can all be equipped with Magellan's solutions and customers can also customize the system via options to meet their demand. The products will be distributed by channel distributor Synnex and the solutions will be released at the end of the second quarter.