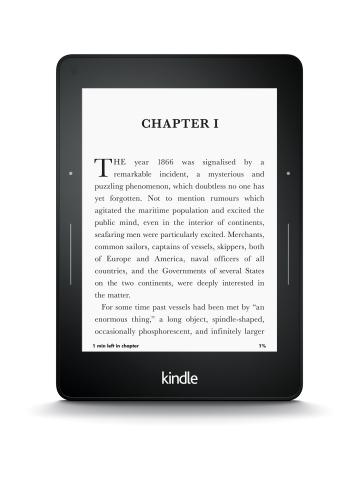 Amazon has unveiled the Kindle Voyage, with a 20% faster processor, twice the storage, and a touch interface.
The Kindle Voyage uses a new paperwhite display, with 300pixels per inch. The front display stack uses strengthened glass, which is designed to resist scratches. Since regular glass would create glare, the cover glass on Kindle Voyage is micro-etched in order to diffuse light, ensuring users can read in bright light without glare.
The Kindle Voyage introduces PagePress. PagePress uses a custom-designed force sensor that sits directly under the bezel. Users can rest their thumb on the bezel and turn the page by lightly pressing.