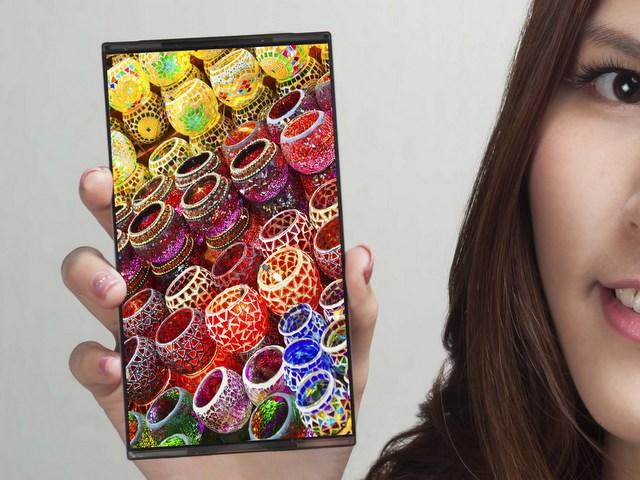 AUO showcased its 5.7-inch WQHD AMOLED display at the China Information Technology Expo & China Optoelectronics Display Expo 2014 (CITE & CODE 2014) in Shenzhen from April 10 to 12, 2014.
The smartphone panel delivers resolution as high as 2560 by 1440 and 513 ppi.
At the show, AUO also displayed an ultra slim 5-inch HD720 in-cell touch AMOLED panel, which is only 0.57mm thick. AUO applies special driver design to increase touch sensitivity and as a result can support 10 touch points, the vendor said.