667 news items tagged motherboard
Asustek Computer and Gigabyte Technology will increase motherboard retail prices in the China market in February to cope with potential foreign exchange losses arising from large...

With Asustek Computer launching the Red Flag series motherboards, looking to compete against China-based vendors such as Colorful for China's mid-range and entry-level motherboard...

Asustek Computer and Gigabyte Technology are expected to ship 4.2-4.5 million own-brand motherboards in the first quarter of 2016, increasing 5-10% on quarter but slightly decreasing...

To expand its presence in the motherboard market, Asustek Computer is reportedly planning a new sub-brand, Red Flag, targeting mainly the entry-level and mid-range segments in China...

Elitegroup Computer Systems (ECS) has reported consolidated revenues of NT$2.983 billion (US$87.4 million) for December 2015, representing a 4.36% increase on month but a 51.07% decline...

Gigabyte Technology is expected to ship four million motherboards in the fourth quarter, lower than the 4.6 million units in the third quarter and profits from the motherboard business...

There will be an estimated 54 million DIY motherboards shipped globally in 2015, decreasing 21.7% on year, according to Taiwan-based supply chain makers.

With demand for PC remaining weak, Asustek Computer and Gigabyte Technology are both expected to see their brand motherboard shipments drop 10% on year, each shipping around 17 million...

AMD placed orders for 2-2.2 million USB 3.1 Host controller ICs with ASMedia Technology at US$2-2.20 per unit in the third quarter to bundle with its chipsets including 990FX and...

Despite performing similarly to Gigabyte Technology in terms of motherboard shipments in the worldwide market, in Indonesia, Asustek Computer currently has a 60% share in the local...

Despite shrinking profitability from sales of notebooks, smartphones, tablets and desktops, Asustek Computer is expected to enjoy steady profitability from motherboards and graphics...

Taiwan-based vendors Asustek Computer and Micro-Star International (MSI) and China-based vendor Colorful Technology have seen shipment and profit growths from marketing bundled motherboards...

Asustek Computer and Gigabyte Technology are expected to see their motherboard shipments reach only 4.5 million units in the fourth quarter, lower than their original expectations...

AMD's next-generation Zen architecture is expected to arrive in the fourth quarter of 2016 at the earliest, but sources from motherboard players are concerned that the late arrival...

In addition to several Zen-series products, Asustek Computer has unveiled new products under its gaming Republic of Gamers (ROG) brand including a water-cooling gaming notebook, the...

Following Lenovo's decision to raise its PC product prices by the end of August, most motherboard and graphics card vendors in China have also recently increased their prices by 3-5%...

Despite Intel having recently launched its latest 14nm Skylake-based processors and Microsoft offering free upgrades to Windows 10, motherboard players continued to see weak on-year...

With Intel's new Skylake platform to be soon available in the market, Asustek Computer and Gigabyte Technology have both prepared Z170-based motherboards with their most advanced...

Elitegroup Computer Systems (ECS) has announced consolidated revenues of NT$3.801 billion (US$120.38 million) for July 2015, down 23.4% sequentially and 32.29% on year.

Seeing that PC demand remains weak, motherboard players have been trying to expand into the embedded product market especially in China. Players such as Gigabyte Technology and ASRock...

Asustek Computer and Gigabyte Technology each shipped about eight million own-brand motherboards globally during the first half of 2015 and are only expected to deliver 18 million...

Seeing that Intel has reduced its USB 3.1 chip solution price from US$10 to less than US$6, ASMedia has also recently cut its USB 3.1 product pricing to below US$3, hoping to gain...

Elitegroup Computer Systems (ECS) has announced that it will no longer actively market own-brand DIY motherboards but will undertake ODM/OEM production if clients have demand, and...

The rapid expansion in demand for premium PC hardware from the enthusiast and overclocking segments has given hardware vendors a much needed opportunity to bolster declining sales...

Elitegroup Computer Systems (ECS) has announced consolidated revenues of NT$55.9 billion (US$1.8 billion) for 2014, down 11.89% from a year ago, while net profits were NT$1.39 billion,...
Related photos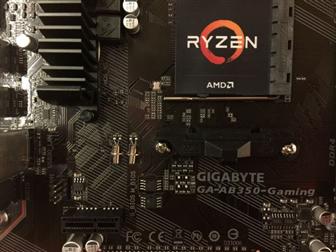 AMD Ryzen processor
Photo: Company, Friday 3 March 2017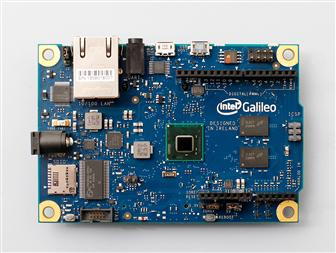 Intel Galileo board
Photo: Company, Tuesday 8 October 2013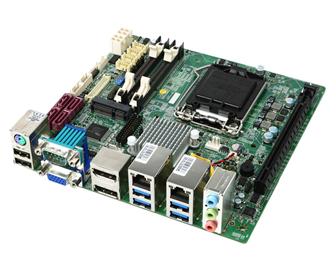 MSI MS-98C7 embedded motherboard
Photo: Company, Monday 2 September 2013
Related news around the web