564 news items tagged server
Emerging applications arising from IoT, cloud and artificial intelligence (AI) are demanding high-speed transmissions, while high-speed interfaces such as USB, PCI Express (PCIe)...

Samsung Electronics has posted a record KRW14.07 trillion (US$12.6 billion) in operating profits for the second quarter of 2017, while revenues increased 20.1% sequentially to KRW61...

Foxconn Electronics' China-based subsidiary HongFuJin Precision Electronics (Guiyang) set up a server factory in Quizhou Province, southwestern China, at an investment CNY350 million...

Quanta Computer is expected to enjoy a strong second-half 2017 thanks to rising demand for notebooks, growing server sales and the release of the next-generation Apple Watch, according...

SK Hynix saw its revenues, operating profits and net profits reach record-high levels for the second consecutive quarter in the second quarter of 2017.

Gigabyte Technology will begin a business reorganization on August 1 and merge its motherboard and graphics card businesses together. The new department will be led by Eddie Lin,...

With China's local governments looking to set up data centers, chip demand for data centers locally is set to surge, according to industry sources.

Worldwide spending on public cloud services and infrastructure is forecast to reach US$266 billion in 2021, according to the latest update to the IDC Worldwide Semiannual Public Cloud...

Macronix International has launched an AEC-Q100 Grade 2/3 compliant NAND flash memory product. The company added its NAND flash memory has passed all the stringent AEC-Q100 reliability...

Storage solution provider Promise Technology has announced to partner with Adlink Technology and US-based software designer Epicor Software to push hyperconverged systems for manufacturing...

Insyde Software, a provider of UEFI BIOS and systems management software, has announced that its BIOS and BMC firmware solutions offer full support for the latest Intel Xeon Skylake-SP...

Compal Electronics reportedly has recruited an executive from Inventec to lead its server department and has also integrated its server team's resources, looking to land orders from...

With Intel releasing its new Xeon scalable processors, server suppliers have begun unveiling their latest products using the CPUs. Dell has announced the full series of its 14th-generation...

With high speed transmissions becoming an important spec for electronics devices, Taiwan-based IC design houses including ASMedia, Parade Technologies, Weltrend, On-Bright, Etron...

Intel has launched its new Intel Xeon scalable processors, providing businesses with performance to handle compute-hungry tasks including real-time analytics, virtualized infrastructure...

Artificial intelligence (AI) has grown to become more mature due to aggressive development by related players over the past few years and is now able to support more applications...

Intel is ready to announce its next-generation Purley server platform soon and related upstream supply chain players have already prepared to unveil their new cloud computing and...

Mitac International is expected to see its datacenter shipments weaken in the second half of 2017 and its operation will turn to rely on sales from Internet of Things (IoT) products...

Baidu has deployed Xilinx FPGA-based application acceleration services in their public cloud, according to Xilinx. The Baidu FPGA Cloud Server, a new service in Baidu Cloud, features...

The overall server market in India saw an on-quarter increase of 14.2% in terms of revenues to reach US$215.6 million in the first quarter of 2017 as against US$188.8 million in the...

Credo Semiconductor, a developer of serializer-deserializer (SerDes) circuits, technology and IP cores, and Foxconn Interconnect Technology, a supplier of interconnect solutions,...

According to the IDC Worldwide Quarterly Cloud IT Infrastructure Tracker, vendor revenues from sales of infrastructure products (server, storage, and Ethernet switch) for cloud IT,...

Quanta Cloud Technology (QCT), a server subsidiary of Quanta Computer, has participated at Mobile World Congress (MWC) Shanghai 2017 for the first time showcasing four new products...

The ASP of DRAM chips is forecast to rise 5% sequentially in the third quarter of 2017, as supply remains tight, according to DRAMeXchange.

Server management SoC solution provider Aspeed Technology has obtained a pull-in of baseboard management controller (BMC) chip orders for new servers based on AMD's EPYC processor...
Related photos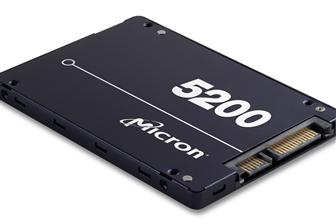 Micron 5200 SATA SSD
Photo: Company, Thursday 25 January 2018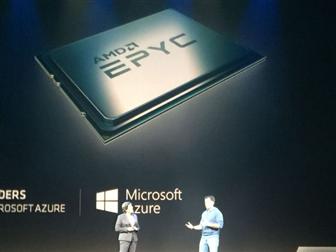 AMD EPYC datacenter processor
Photo: Monica Chen, Wednesday 21 June 2017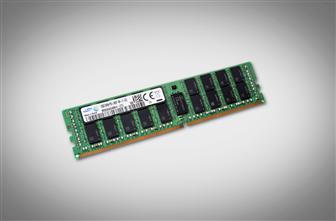 Samsung 128GB TSV DDR4 RDIMM
Photo: Company, Wednesday 9 December 2015
Related news around the web