OCZ goes after enthusiasts with 1000W PSU
Press release, January 16; Ricky Morris, DIGITIMES
Tuesday 16 January 2007
OCZ has launched the ProXStream 1000 Watt power supply aimed at high-end system builders. The company describes the PSU as multi-GPU ready and points out that it provides 4 PCI Express power connectors, something that is becoming increasingly essential as support for Nvidia's SLI and ATI's Crossfire technologies is becoming a standard feature in high-end systems.
OCZ claims the PSU features a server-class core and that the product produces clean, low noise power. According to the company, the PSU is compatible with all motherboards on the market, and virtually all mid-size or larger cases thanks to its practical compact size.
The PSU features over voltage and current protection circuitry to help protect system components, and comes backed by a three-year warranty.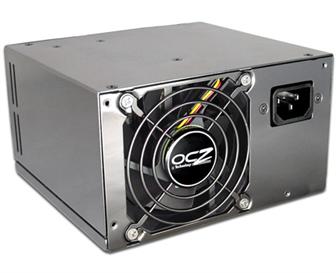 OCZ ProXStream 1000 Watt power supply
Photo: Company