671 news items tagged motherboard
Gigabyte Technology has reported consolidated revenues of NT$4.82 billion (US$154.54 million) for November 2014, representing a 6.03% increase on month and 5.81% increase on year.

Asustek Computer and Gigabyte Technology are seeing their combined share in China's motherboard market surpassing 75% in 2014 and the percentage is expected to rise further to 80%...

Asustek Computer has been aggressively cutting motherboard prices to defend its leading position in the market recently and is likely to use the same strategy for 2015. In response...

Taiwan's motherboard industry remains dominated by four main players – Asustek Computer, Micro-Star International (MSI), Gigabyte Technology and Elitegroup Computer Systems...

Asustek Computer's motherboard shipments returned to six million units in the third quarter thanks to its aggressive price-cutting strategy, which helped the vendor slightly widen...

Motherboard, desktop, notebook and tablet maker Elitegroup Computer Systems (ECS) on October 28 released its financial report for the third quarter of 2014, with consolidated revenues...

Intel will have a total of four CPU product lines for the desktop market in the second quarter of 2015: the new 14nm Broadwell series and Skylake-S series which are both set to launch...

Competition in the global own-brand motherboard market between Asustek Computer and Gigabyte Technology is heating up and Asustek has lowered prices and strengthened marketing efforts,...

Amid rumors that Micro-Star International (MSI) will reportedly downsize personnel in its motherboard business group, the maker has affirmed that there will be no staff cuts and there...

Sales of iPhone 6 Plus will be higher than expected, to account for 60% of total shipments of iPhone 6 devices, judging from recent shipments of analog ICs to the two iPhone 6 device...

Despite having strong performance in the motherboard business, Gigabyte Technology's notebook and handset businesses are still having trouble picking up and may still suffer losses...

Neither Asustek Computer nor Gigabyte Technology is likely to be able to achieve their 5.8 million motherboard shipment targets for the third quarter, as demand in China remains weak...

Asustek Computer has launched X99 chipset motherboards featuring its in-house-developed OC Socket, a patented technology which hikes motherboard performance by 35%, but has found...

GIGABYTE TECHNOLOGY Co. Ltd., a leading manufacturer of motherboards and graphics cards, recently announced the availability of their new X99 motherboard lineup based on the Intel...

Asustek Computer has lowered retail prices for its own-brand motherboards by 5-10% in a bid to maintain its global market share lead, according to a Chinese-language Economic...

Seeing its motherboard business struggling to achieve growth, Asustek Computer vice chairman Jonathan Tseng and president and CEO Jerry Shen have both recently started taking aggressive...

G.SKILL International Co. Ltd., the leading high performance memory designer and manufacturer, is proud to announce breaking the DDR4 memory speed record at 4004MHz extreme frequen...

The fierce price competition between Asustek Computer and Gigabyte Technology has recently expanded to Europe as demand in China is falling short of expectations and is putting strong...

Second-tier motherboard makers have been forced to hike their prices in the China market as the ongoing probe into possible tax evasions by the China government has pushed up operation...

China-, Taiwan- and Hong Kong-based second-tier DIY motherboard vendors in the China market have been forced to hike retail prices to cover tax payments as the China government steps...

With demand from China's tier-1 to -3 cities already reaching saturation and motherboard players still needing more time and investment to further penetrate into tier-4 through tier-6...

AMD is planning to release a new chipset, the A68, in September, looking to accelerate its CPU inventory digestion. However, motherboard players who still have inventories of AMD's...

With Asustek Computer and Gigabyte Technologies continuing to expand their presences in China's tier-4 to -6 cities as well as online channels, some China-based motherboard players...

China-based Colorful Technology and Development, the largest graphics card vendor in the China market, will launch own-brand gaming motherboards in the second half, and is expected...

GIGABYTE TECHNOLOGY Co. Ltd., a leading manufacturer of motherboards and graphics cards announced a new version of its overclocking assistant EasyTune has been released just in time...
Related photos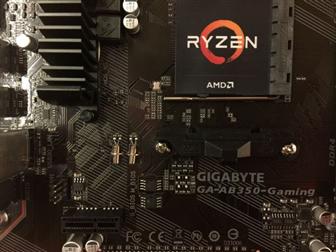 AMD Ryzen processor
Photo: Company, Friday 3 March 2017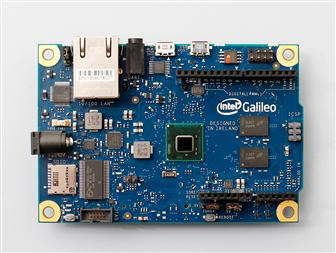 Intel Galileo board
Photo: Company, Tuesday 8 October 2013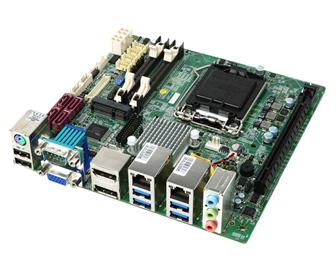 MSI MS-98C7 embedded motherboard
Photo: Company, Monday 2 September 2013
Related news around the web