434 news items tagged Google
Android Pay, announced at Google I/O 2015, will eventually beat Apple Pay to capture a majority share of the global mobile payment market, making "payment apps as a service"...

Mobile payment users in the US accounted for 20% of those worldwide in 2014, and 15.8% of mobile payment transactions were conducted in the country. With Apple, Samsung Electronics...

China-based handset vendor Huawei is expected to be able to reach its goal of shipping 100 million smartphones in 2015, buoyed by strong sales of its Huawei P8 and Honor 6 devices...

Google is rolling out two new Nexus phones: the Nexus 6P in cooperation with Huawei and the Nexus 5X with LG Electronics. While the market position of the Nexus phones has ebbed,...

Of Internet users in Taiwan, 66% play online or Web games for more than 30 minutes a day and nearly 92% of them play games mobile devices, according to a market survey jointly undertaken...

While most Taiwan-based IC design houses are cautious in developing chips for virtual reality (VR) applications, Himax Technologies and Etron Technology may step into the VR market...

Google will launch two Chromebox digital signage solutions for commercial application through cooperation with Taiwan-based AOpen in the middle of the third quarter of 2015, according...

With Windows 10 set to be launched later this summer, Microsoft will enjoy a lot of attention at this year's Computex, as visitors look to get a better glimpse into how the operating...

In addition to Lenovo's N21 2-in-1 Chromebook launched in February and Asustek Computer's Chromebook Flip 2-in-1 device announced in April, Google, Hewlett-Packard (HP) and Acer are...

Taiwan has become an important market for Google, a top-five market in terms of revenue contribution from paid apps at Google Play, according to Google.

BrandLab, a business unit of Google, plans to set up a branch office in Singapore in the second half of 2016 in order to meet increasing demand from brand operators in Japan and Southeast,...

Google's Chromebook team has come to Taiwan to talk with Acer and Asustek Computer as well as Quanta Computer in a bid to seek cooperation to extend marketing of Chromebooks from...

Google will continue to roll out its next-generation Nexus smartphones, and a number of handset vendors including Lenovo, Xiaomi Technology, Huawei and LG Electronics are likely to...

LG Electronics has announced a new lineup of smart speakers and sound bars that come equipped with Google Cast, allowing music to be sent from an Android handset or tablet, iPhone,...

Samsung Electronics has announced that its mobile devices including smartphones and tablets will come with built-in Microsoft apps, a move which appears aimed at stemming its falling...

Although the launches of inexpensive Chromebooks using Rockchip's solutions were postponed recently, Google is not giving up plans to release such products in 2015, forcing Microsoft,...

Intel is planning to partner with Google and notebook players including Asustek Computer, Acer, Hewlett-Packard (HP), Lenovo, Quanta Computer and Pegatron Technology to launch 2-in-1...

Google has partnered with Taiwan's commercial and job banks to help them train digital marketing talent and the company is looking to nurture 2,000 marketing staff via a series of...

Google and Taiwan-based AOpen have jointly developed solutions for digital signage and industrial PC applications, and they are expected to be released in the second quarter.

China's second-tier and white-box players have recently turned their focuses to dual-OS (operating system) tablets and are aggressively preparing to ship these products to overseas...

AOpen on March 12 announced cooperation with Google to develop Chrome OS-based digital signage solutions and will unveil three in the second quarter of 2015.

Smartphone platform providers including Google, Mozilla and Microsoft are planning to team up with handset makers, most likely China-based makers, to develop sub-US$100 smartphones...

Google is planning to push 2-in-1 devices in 2015, according Digitimes Research's inquiries within the upstream supply chain. Google's 2-in-1 Chromebook designed by Quanta Computer...

Google will begin to implement its Digital Mars Initiative, a plan to cultivate young digital marketing professionals in Taiwan, in March 2015, according to Google Taiwan managing...

Taiwan has ranked among the five largest Google Play markets around the world in terms of revenues, according to Google vice president of engineering and Google Play Asia Pacific...
Related photos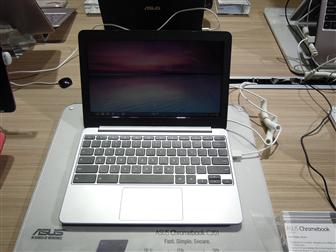 Asustek C201PA Chromebook
Photo: Joseph Tsai, Wednesday 10 June 2015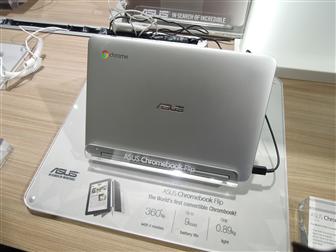 Asustek Chromebook Flip
Photo: Joseph Tsai, Wednesday 10 June 2015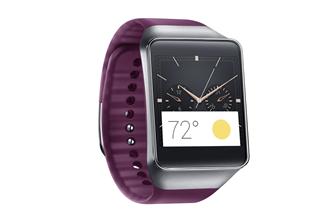 Samsung Gear Live smart watch with Android Wear
Photo: Company, Friday 27 June 2014
Related news around the web