Worldwide semiconductor capital spending is projected to increase 10.2% to US$77.7 billion in 2017, according to Gartner. This growth rate is up from Gartner's previous forecast of...

Taiwan Semiconductor Manufacturing Company (TSMC) and United Microelectronics (UMC) have recently secured 1-2 year supply contracts with Shin-Etsu and Sumco and offered higher prices...

SK Hynix saw its revenues, operating profits and net profits reach record-high levels for the second consecutive quarter in the second quarter of 2017.

Supply of NOR flash memory is expected to remain tight in 2018, as demand will continue to outpace supply, according to Macronix International president CY Lu.

Toshiba has announced development of its BiCS flash three-dimensional (3D) flash memory utilizing through-silicon via (TSV) technology with 3-bit-per-cell (triple-level cell, TLC)...

Brewer Science has announced the extension of its partnership with Arkema to develop second-generation directed self-assembly (DSA) materials using high-x (chi) block copo...

SK Hynix and Toshiba have both experienced lower-than-expected yield rates for their 3D NAND technologies resulting in fewer supplies for Apple's 2017 series of iPhones, according...

Extensive application of 3D printing technologies is very likely to trigger a drastic change in the manufacturing sector in the foreseeable future, with customized production of personalized...

Tong Hsing Electronic Industries, which provides assembly and packaging services for CMOS image sensors as well as other niche ICs, started shipments for 3D sensing products in small...

Micron Technology has announced revenues for its third quarter of fiscal 2017 climbed to a record US$5.57 billion, 20% higher compared to the second quarter and 92% higher compared...

Toshiba has disclosed the company continues to negotiate the sale of its memory chip business, Toshiba Memory, with Innovation Network of Japan, Bain Capital Private Equity and Development...

The Japan government, in line with the goal of realizing autonomous driving in Japan before the 2020 Tokyo Olympic Games, is promoting development and production of high-precision...

CMOS image sensor sales are on pace to reach a seventh straight record high in 2017, and nothing ahead should stop this semiconductor product category from breaking more annual records...

Intel has announced the delivery of what the company claims is the world's first commercially available 64-layer, TLC 3D NAND SSD.

Samsung Electronics has begun volume production of 64-layer, 256Gb V-NAND flash memory for use with an expanding line-up of storage solutions for server, PC and mobile applications,...

Global Unichip has successful taped out a 16nm, second-generation high bandwidth memory (HBM) PHY and controller with verified interposer design and CoWoS package. The ultra-high...

Toppan Printing welcomes the potential for China-based companies to become partners, according to the Japan-based photomask vendor. Toppan is looking to work closely with China-based...

Western Digital Corporation ("Western Digital") (NASDAQ: WDC), a global data storage technology and solutions leader, today announced the world's first client solid...

The era of memory-dominated packaging technology has arrived, and heterogeneous stacking with memory and logic devices has become a trend, according to DK Tsai, chairman and CEO for...

There are 15 companies forecast to have semiconductor capital expenditures of more than US$1 billion in 2017, up from 11 in 2016 and only eight in 2013, according to IC Insights.

Solid State System (3S) has announced it is teaming up with Marvell to develop DRAM-less SSD controller solutions.

Touch panel maker TPK Holdings has quoted US$18-22 for 3D Touch solution for use in a new iPhone equipped with OLED panel to be launched later in 2017 and Apple has accepted the quote,...

Sumco expects its additional new capacity to come online in 2019 at the earliest, according to the Japan-based silicon wafer vendor, adding that it will enhance and optimize its existing...

Sumco has reportedly cut its wafer shipments to Wuhan Xinxin Semiconductor Manufacturing (XMC), and given priority to Taiwan Semiconductor Manufacturing Company (TSMC), Intel and...

Yangtze River Storage Technology's (YMTC) 64-layer 3D NAND technology will be ready for mass production in 2019, according to Charles Kau, company acting chairman and executive VP...
Related photos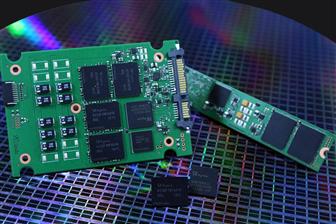 SK Hynix 4TB enterprise SSD
Photo: Company, Thursday 8 February 2018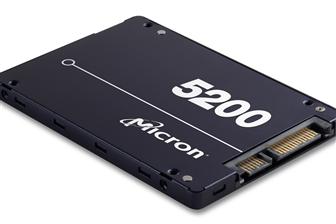 Micron 5200 SATA SSD
Photo: Company, Thursday 25 January 2018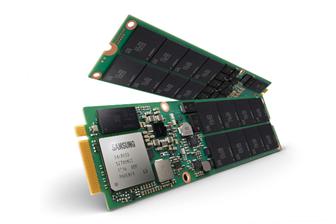 Samsung 1Tb V-NAND
Photo: Company, Friday 11 August 2017
Related news around the web