2781 news items tagged Taiwan market
Shipments of smartphones in the Taiwan market totaled 543,000 units in April, down nearly 10% from the previous month and 20% from a year earlier period, according to data compiled...

Samsung Electronics formally launched Samsung Pay on May 23 in Taiwan after a three-week trial operation of the smartphone-based e-payment services in cooperation with seven local...

Alliance Digital Tech, a TSM (trusted service management) company jointly established by five local mobile telecom carriers and EasyCard Corp., will promote mobile e-payment services...

Far EasTone Telecommunications (FET) has teamed up with Soluto to launch online consulting services regarding use of handsets and connected consumer electronics for its subscribers,...

Sony Mobile Communications has launched its latest flagship smartphone, the Xperia XZ Premium, in the Taiwan market, featuring a 5.5-inch 4K HDR display. It is the world's first smartphone...

Readmoo, the largest traditional Chinese e-book platform and channel in Taiwan, has announced the cooperation with e-book reader ODM Netronix and e-paper maker E Ink Holdings to offer...

Taiwan Broadband Communications (TBC) has announced the completion of digitizing its cable TV networks, becoming the first MSO (multi-system operator of cable TV) in the Taiwan market...

In the Taiwan market, tablet sales in 2016 shrank 12% on year to about 700,000 units and are expected to further drop to 600,000-700,000 units in 2017, 70% of which will be 7- to...

More than 10 VR arcade entertainment centers will be set up across Taiwan starting June using VR motion solutions developed by the newly established JPW International Technology,...

Sales of Samsung's Galaxy S8, particularly the Galaxy S8 Plus, in the Taiwan market have been better than expected resulting in a short supply of the smartphones in the local channels,...

Far EasTone Telecommunications (FET) posted the highest ARPU of NT$883 (US$29.29) for its mobile service subscribers in the first quarter of 2017, compared to NT$861 of Taiwan Mobile...

Price competition in Taiwan's mobile telecom service market is expected to ease shortly as the prevailing low rates for unlimited 4G services have significantly cut into the profits...

Android Pay, a mobile payment service developed by Google, will be available in the Taiwan market starting June 1 with support from three local banks, according to a Chinese-language...

Seiko Epson has unveiled WF-C869R, an inkjet color MFP (multi-function printer), for use on a 5-year lease contract in the Taiwan market, according to Epson Taiwan Technology &...

Digital advertising service providers in the Taiwan market generated total revenues of NT$25.871 billion (US$809 million) in 2016, growing 33.69% on year, according to Digital Marketing...

Oppo's success in Taiwan's smartphone market is expected to encourage more China-based vendors to duplicate its strategy to penetrate into the local market, which may lead to a drastic...

Perobot, Foxconn Electronics' subsidiary for marketing its Pepper service-providing humanoid robot in the Taiwan market, has added two sales agents, Systex and High Performance Information,...

E.Sun Bank has launched AI (artificial intelligence) ChatBot financial advisory services in the Taiwan market through cooperation with IBM Taiwan and LINE.

Chunghwa Telecom (CHT) is to promote its in-house developed IoT platform to the business sector and aims to generate revenues of over NT$10 billion (US$33.04 million) a year from...

Shipments of smartphones in the Taiwan market totaled 599,000 units in March, down 5.82% on month and 10.86% on year, according to data compiled by local retail channels.

Digital payments platform Paypal has been forced to stop processing domestic payments between accounts registered in Taiwan in order to comply with local laws and regulations. But...

Pan German Motors, a Taiwan sales agent for Germany-based automaker BMW, has installed a 50KW DC quick EV (electric vehicle) charger and five compact AC EV charging units, both developed...

LG Electronics has unveiled its new flagship smartphone, the LG G6, in the Taiwan market with the availability to begin on May 1. It is priced at NT$24,900 (US$816) unlocked.

China-based Huawei has launched its fashion smartphone, the Huawei nova lite, in the Taiwan market priced at NT$7,990 (US$262) unlocked.

Canon on April 14 launched the EOS M6 MILC camera featuring a 24.2-megapixel CMOS image sensor, 3-inch 1.04 million-dot LCD touch screen, dimensions of 112.0 (W) by 68.0 (H) by 44.5...
Related photos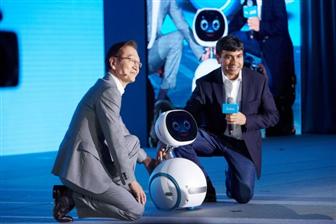 Asustek Zenbo home service robot
Photo: Monica Chen, Wednesday 4 January 2017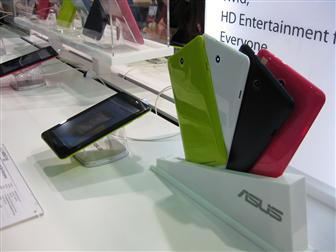 Asustek Memo Pad HD7
Photo: Jackie Chang, DIGITIMES, Wednesday 19 June 2013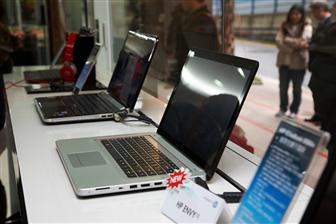 HP Envy series ultrabooks
Photo: Michael Lee, Digitimes, Wednesday 7 March 2012
Related news around the web