56 news items tagged memory card
Taiwan-based Zenitron, a major distributor for SanDisk NAND flash products, expects revenues from memory cards used in handsets and digital still cameras (DSCs) to drive growth for...

Transcend Information has announced it has obtained rights from Samsung Electronics to distribute Samsung-brand memory cards in the Taiwan market. Transcend has also secured sole...

Samsung Electronics has announced its premium Samsung memory cards for sale in Taiwan starting from October 2009. The new "Plus" memory cards, which comply with the Secure...

NAND flash controller IC designer Phison Electronics is shipping solutions for secure memory cards in small volume, according to a Chinese-language Economic Daily News (EDN)...

Solid State System (3S) has secured orders for memory card controllers from Kingston Technology, expecting the new orders to be its major growth driver in 2010, according to the co...

Samsung Electronics will begin to market own-brand memory cards in the Taiwan market at the end of October with Transcend Information handling back-end packaging and distribution,...

Giesecke & Devrient (G&D) and Phison Electronics have jointly announced they plan to form a joint venture - Giesecke & Devrient Secure Flash Solutions - which will combine...

The supply of NAND flash memory card substrates has recently fallen short of demand but is expected to ease in October, according to Taiwan-based semiconductor material supplier Niching...

Contract prices for mainstream multi-level cell (MLC) NAND flash have trended upward by 3-12% in the first half of September, thanks to inventory replenishment and advanced shipments...

Taiwan-based Power Quotient International (PQI) has posted a net profit of NT$379 million (US$11.5 million) for the first half of 2009, compared to a loss of NT$116 million for the...

Phison Electronics, which specializes in NAND flash controller ICs, has said it expects the recent rally in memory card prices to contribute to gross margin growth in the third quarter...

The price of microSD cards has recently rallied by almost 10% on reduced supply from Toshiba, according to sources at memory card makers.

Memory chipmaker ProMOS Technologies has recently completed the sale of its stake at Putian Maode Technologies (Chongqing), a China-based joint venture specializing in flash memory...

Micron Technology has announced mass production of high-capacity 34nm NAND flash, which has been adopted by Lexar Media for its new flash memory cards. The new 16Gb and 32Gb NAND...

Memory module maker Transcend Information plans to increase its stake in Alcor Micro by subscribing to part of the seven million new shares to be issued by the NAND flash controller...

With Toshiba reportedly to ramp up NAND flash production to full capacity in July 2009, industry sources in Taiwan have expressed concern that the move may push down prices once again...

The flash memory card market worldwide slid 15% to US$7.8 billion in 2008, with SanDisk continuing to lead its peers, according to a recent survey by iSuppli.

MemoCom, a Taiwan-based solution provider and manufacturer of PSRAM and MCP (multi-chip package) devices, is exhibiting at Computex 2009 for the first time, displaying SSD (solid...

Samsung Electronics has announced shipments of its 32GB moviNAND, a new embedded memory card utilizing advanced 30nm-class process technology, have kicked off. The new Samsung card...

Memory module maker Transcend Information has announced total shipments for April 2009 at 8.19 million units, representing growth of 9.2% on year and 13.8% sequentially. Shipments...

Toshiba has announced that it will start shipping NAND flash memory products fabricated with 32nm process technology. Samples of the 32nm-generation, 32Gb single chips (4GB) are available...

The JEDEC Solid State Technology Association has announced the publication of JESD84-A44 MMC Version 4.4 standard. The new standard offers designers numerous enhancements including...

Most packaging and testing houses, including Advanced Semiconductor Engineering (ASE) and Siliconware Precision Industry (SPIL), saw significant increases in sales in February, thanks...

NAND flash controller IC designer Phison Electronics plans to issue new shares through private placement to raise additional capital and draw new strategic partners, the company has...

NAND flash controller IC designers are generally pessimistic about the first quarter of 2009 though memory card prices have recently gone up, according to industry sources.
Related photos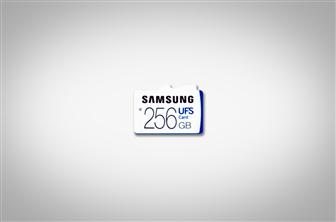 Samsung 256GB UFS card
Photo: Company, Wednesday 13 July 2016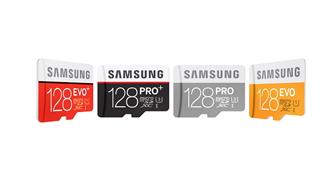 Samsung PRO Plus 128GB microSD cards
Photo: Company, Wednesday 23 December 2015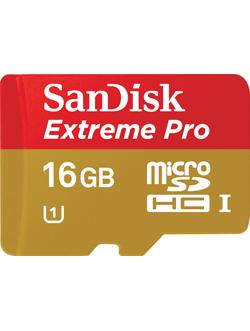 SanDisk Extreme Pro microSDHC UHS-I card
Photo: Company, Monday 9 July 2012
Related news around the web